THE SREBRENICA GENOCIDE 24 YEARS LATER: "HEALING" IS STILL FAR AWAY
Author: Alessandro Di Bussolo – Vatican City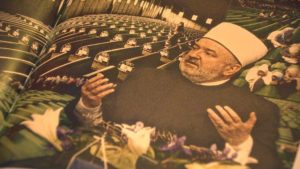 On 11 July 1995 the Bosnian Serb army massacred more than 8,000 unarmed Muslims after the conquest of the town, which was to be under the protection of the UN blue helmets. The honorary Grand Muftì of Bosnia, Cerić: "The Bosnian Serbs still deny the facts and consider the culprits, condemned by international justice, as 'trophies'. I am proud that for our part there has been no revenge"
The remains of Osman Cvrk, who on 16 July 1995 was 16 years old, found in several mass graves, will be buried tomorrow in a small green wooden coffin in the Srebrenica genocide memorial in Potocari, along with those of 32 other Bosnian Muslim killed in the worst massacre in Europe since the end of World War II. The 6,610 victims buried between 2003 and 2018 will be added, but 8,372 are, according to international authorities, people killed between 11 and 16 July in the Srebrenica area by the Bosnian Serb army led by General Ratko Mladić , sentenced in the first instance to life imprisonment for genocide and crimes against humanity by the International Criminal Court in The Hague in November 2017.
After three years of siege, there were 40,000 people in the city
Twenty-four years ago Mladić's troops entered the town of Srebrenica, under siege for three years, decreed in May 1993 "protected area" by the UN Security Council and placed under protection of the Blue Helmets, where thousands of Bosnian Muslims had taken refuge escaped from the villages of the area. In all there were 40 thousand people, because Srebrenica was the largest Muslim center in an area with a Serbian majority. In the evening already 25 thousand had gone to Potocari, seeking refuge in the base of the Dutch blue helmets, but already, secretly, Mladic's men had begun to gather and kill all the males between 15 and 65, dividing them from women, children and the elderly.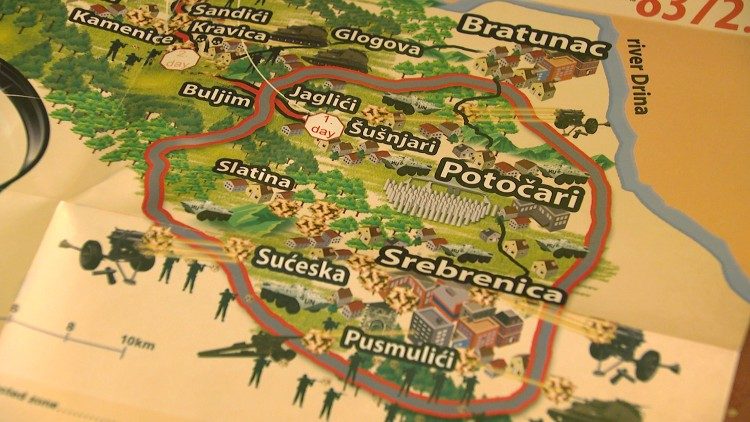 The mother of the Srebrenica area
Deported women and children, slaughtered men and boys
More than 23,000 were deported by bus and truck to Tuzla by the evening of 13 July. That same day the Dutch blue helmets forced the refugees to leave the base. Between 12 and 23 July a part of the men and boys who had set out towards Tuzla through the woods, in what was then called "the march of death" were killed in ambushes, decimated by bombing, surrendered and were taken prisoner . The first mass executions began in the afternoon of the 13th with the shooting of 150 Muslims in Cerska, and ended on July 16, when the excavation of the mass graves began. A month and a half later, the Bosnian Serb military and police officers, to hide the evidence of the massacre, resurrected and re-buried the bodies of the victims in other localities in the area.
The mass graves found thanks to the survivors
Common traces of which it was possible to find traces through testimonies of survivors and documents collected along the dozens of war crimes trials that have taken place, at the International Criminal Court of The Hague as, later, in the dozens held at the special courts of the region. For the Srebrenica genocide 70 people have been indicted for war crimes so far: 20 from the Hague Tribunal and 50 from the Sarajevo Tribunal. Thirteen defendants, including three Serbian military commanders and the Bosnian Serb political leader, Radovan Karadzic, were sentenced to life imprisonment.
A genocide, to destroy the Bosniak ethnic group in the area
Already in 2007, the International Court of Justice established that the massacre, having been committed with the specific intent of destroying the ethnic group of Bosniaks (Bosnian Muslims), constitutes a "genocide". On June 27, 2017, the Hague Court of Appeals upheld the first instance verdict, namely that the Dutch government is partially responsible for the death of 300 Muslims, because Dutch soldiers forced refugees seeking shelter in their base to leave it, actually handing them over to the executioners, "depriving them of the possibility of survival".
Apologies from the Belgrade parliament and the Serbian president
On 31 March 2010, the parliament of Serbia, which with the then president Milosevic supported and financed the Serbian-Bosnian army, approved, after almost 13 hours of discussion, a resolution condemning the massacre, without calling it genocide, and asked sorry for the victims. On April 25, 2013, Serbian President Tomislav Nikolic knelt in an interview with Bosnian TV, asking for forgiveness for the Srebrenica massacre.
Civil victims also in Serbian villages
During the war the Bosniak troops, led by Naser Orić, were the protagonists of some raids in villages inhabited by Serbs around Srebrenica. The Center for Research and Documentation in Sarajevo, an independent study center with staff from different ethnic groups, has calculated, in the municipality of Bratunac, 119 Serbian-Bosnian civilian victims and 424 soldiers.
Mustafa Cerić, Grand Mufti in the days of the massacre
From the genocide in Srebrenica and the difficult path of reconciliation, in justice, in Bosnia and Herzegovina, he speaks to
Vatican News
Mustafa Cerić,
Grand honorary Mufti of Bosnia, religious leader of Muslims Bosnians from 1993 to 2012, who presided over ten commemorative ceremonies in the Potocari Memorial and Cemetery in this capacity.
R. – Reconciliation is based on three fundamental things: truth, justice and confession. In order for the victims of genocide to be able to forgive those responsible for the genocide, they must come and say: I made a mistake, I'm sorry, I ask forgiveness and I promise not to repeat it again in the future. In Bosnia and Herzegovina, regarding the genocide in Srebrenica, there was no "healing". Indeed, there is denial of evil, denial of sin and those who have committed this sin of genocide and who have been sanctioned by international justice, are like "trophies", for those who try to cover up their crimes. In the Qoran there is a phrase: "if you forgive God he will forgive your sins from now on". When I explain to mothers this little phrase in the Koran this is like an analgesic for their souls. Faith is the only analgesic for the soul and the spirit. So I am very proud of the people in Bosnia and Herzegovina, of how they have overcome this post-genocide syndrome and it is interesting when the victims ask for reconciliation with more force than those who committed the crime of genocide … And above all I am very proud that so far there is no was no single revenge linked to the genocide in Bosnia and Herzegovina. We can be proud of working hard for not being in revenge actions that would damage our moral credibility.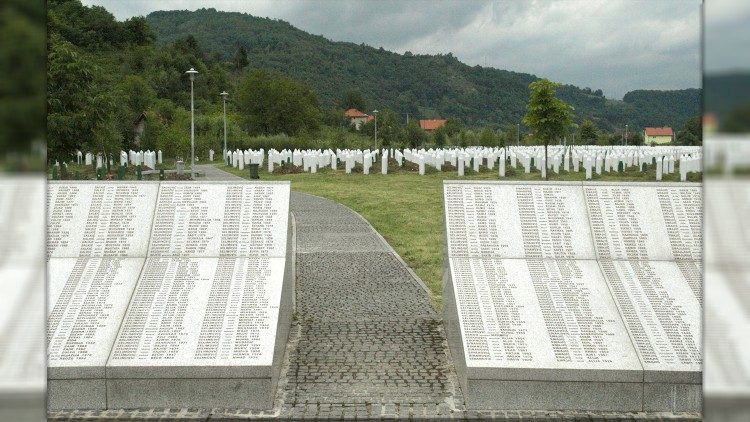 You have had talks with many leaders of Islamic countries about suspected funding for the self-styled Islamic State, to demand that there be no support. Do you think you have succeeded?
A. – As regards what is happening now in our Muslim community, even in our relations with other faiths, we have a lot of work to do. Peace among Muslims in the Middle East is very important for peace in the rest of the world and this is the reason why Prince of Jordan Ghazi Bin Muhammad Bin Talal promoted in 2014 a forum for the promotion of peace and understanding between communities Muslims in the world. Dialogue between Muslims at the moment is very important. Have we been successful? I think the situation is not yet what we would like.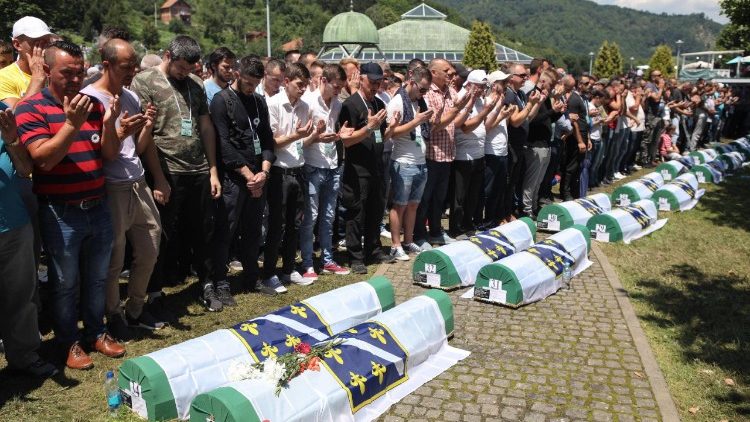 You were among the first to talk about the existence of a European interpretation of Islam and a Bosnian Islamic model. Can you explain the main points of your thesis?
R. – Christians and Muslims believe that God created us. I was created by God from the clay of Bosnia, which is in Europe. I have my faith but I am Bosnian before becoming "formally" Muslim. I am a Muslim by faith and I am European for the context of the civilization in which I live. This concept of civilization in which I live in Europe was born of the Christian, Jewish and Islamic tradition, and of various humanistic philosophies that we have seen in recent centuries. So I belong to all this, my identity is multiple. We belong to Europe, this is our shared land, our shared values, we were born here, but the religion we have adopted is a personal choice. I have the same right to profess my Islamic faith as every European has the right to profess his Christian faith, but as a Muslim I realize that most of the continent – 500 million people – are Christians and in this environment I must understand that Europe is not the home of Islam. But it's not even the house of war! Europe is the home of social contract, political tolerance, understanding and religious tolerance. This will continue until Europe maintains the two principles that are the reason why Europe lives in peace today and in the future, I hope. They are the principles of democracy and respect for human rights. For this I am European, my experience of Islam and a European experience and it is different from other Muslims in the world. I can say with great confidence and pride that I have more privileges in Europe as a Muslim than many of my other brothers in some countries with a Muslim majority. Why? I leave history to judge. But I don't forget that at the end of the last century I had the experience of genocide, because sometimes we find ourselves in front of "crazy", "foolish" people who do not appreciate what Europe means. The key to security and peace in Europe is the idea of reconciliation, which is not something that begins and ends. Reconciliation is the process of life, it is like the air you breathe, like the water you drink, like the bread you eat every day.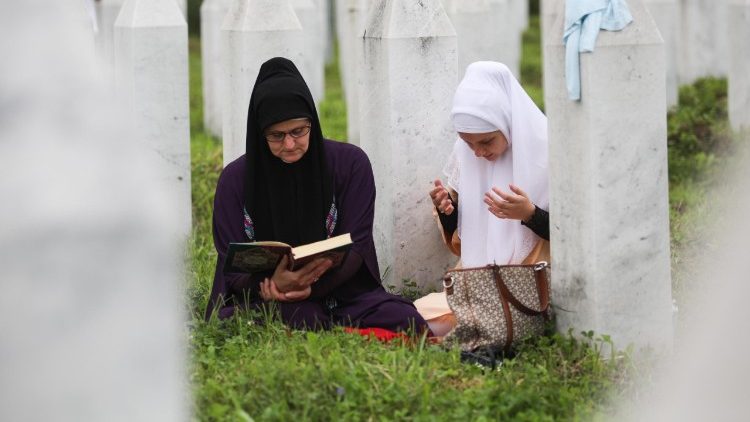 ---
ORIGINAL IN ITALIAN
IL GENOCIDIO DI SREBRENICA 24 ANNI DOPO: LA "GUARIGIONE" È ANCORA LONTANA
Alessandro Di Bussolo – Città del Vaticano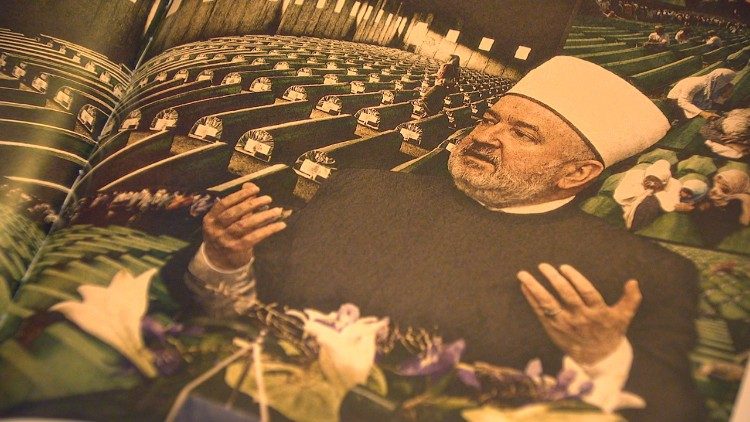 Mustafa Ceric e, sullo sfondo, le bare raccolte nella base Onu di Potocari
L'11 luglio 1995 l'esercito serbo-bosniaco massacrò più di 8mila musulmani inermi dopo la conquista della cittadina, che doveva essere sotto la protezione dei caschi blu dell'Onu. Il Gran Muftì onorario di Bosnia, Cerić: "I serbo-bosniaci negano ancora i fatti e considerano i colpevoli, condannati dalla giustizia internazionale, come 'trofei'. Sono orgoglioso che da parte nostra non ci sia stata nessuna vendetta"
I resti di Osman Cvrk, che l'11 luglio 1995 aveva 16 anni, ritrovati in più fosse comuni, verranno tumulati domani in una piccola bara di legno verde nel memoriale del genocidio di Srebrenica, a Potocari, insieme a quelli di altri 32 musulmani bosniaci uccisi nel peggior massacro avvenuto in Europa dalla fine della Seconda guerra mondiale. Si andranno ad aggiungere alle 6.610 vittime sepolte dal 2003 al 2018, ma 8.372 sono, secondo le autorità internazionali, le persone uccise tra l'11 e il 16 luglio nella zona di Srebrenica dalle milizie dell'esercito serbo-bosniaco guidate dal generale Ratko Mladić, condannato in primo grado all'ergastolo per genocidio e crimini contro l'umanità dal Tribunale penale internazionale dell'Aja nel novembre 2017.
Dopo tre anni di assedio, in città  c'erano 40 mila persone
Ventiquattro anni fa le truppe di Mladić entrarono nella cittadina di Srebrenica, sotto assedio da tre anni, decretata nel maggio 1993 "area protetta" dal Consiglio di sicurezza dell'Onu e posta sotto protezione dei Caschi blu, dove si erano rifugiati migliaia di bosniaci musulmani fuggiti dai villaggi della zona. In tutto c'erano 40mila persone, perché Srebrenica era il centro musulmano più grande in una zona a maggioranza serba. In serata già  25 mila si erano diretti a Potocari, cercando rifugio nella base dei caschi blu olandesi, ma già , di nascosto, gli uomini di Mladic avevano cominciato a radunare e uccidere tutti i maschi tra i 15 e i 65 anni, dividendoli da donne, bambini e anziani.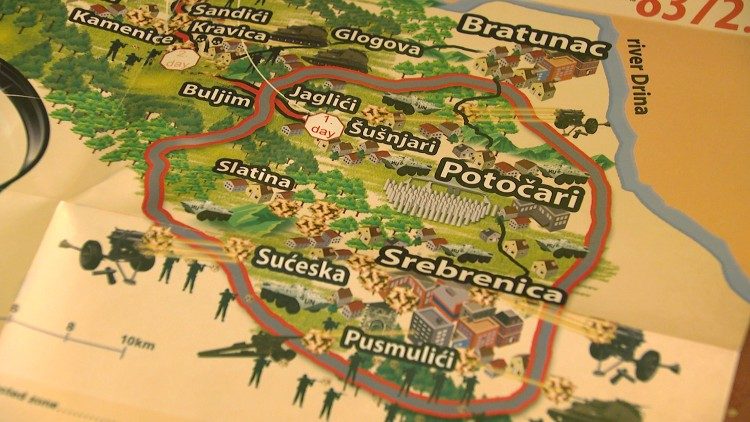 La mamma della zona di Srebrenica
Donne e bambini deportati, uomini e ragazzi trucidati
In oltre 23 mila vennero deportati con dei pullman e camion verso Tuzla entro la sera del 13 luglio. Quello stesso giorno i caschi blu olandesi costrinsero i rifugiati a lasciare la base. Fra il 12 e il 23 luglio una parte degli uomini e ragazzi che si erano avviati verso Tuzla attraverso i boschi, in quella che poi fu chiamata "la marcia della morte" vennero uccisi in imboscate, decimati dai bombardamenti, si arresero e furono fatti prigionieri. Le prime esecuzioni di massa cominciarono nel pomeriggio del 13 con la fucilazione di 150 musulmani a Cerska, e si conclusero il 16 luglio, quando cominciarono gli scavi delle fosse comuni. Un mese e mezzo dopo, militari e poliziotti serbo-bosniaci, per occultare le prove del massacro, riesumarono e riseppellirono i corpi delle vittime in altre localita' della zona.
Le fosse comuni ritrovate grazie ai superstiti
Fosse comuni di cui si è potuta trovare traccia attraverso testimonianze dei superstiti e documenti raccolti lungo le decine di processi per crimini di guerra che si sono succeduti, al Tribunale penale internazionale dell'Aja come, in seguito, nelle decine svoltesi presso le Corti speciali della regione. Per il genocidio di Srebrenica sono state finora incriminate per crimini di guerra 70 persone: 20 dal Tribunale dell'Aja e 50 dal tribunale di Sarajevo. Tredici imputati, tra cui tre comandanti militari serbi e il capo politico dei serbo-bosniaci, Radovan Karadzic, sono stati condannati all'ergastolo.
Un genocidio, per distruggere in zona l'etnia bosgnacca
Già  nel 2007, la Corte internazionale di giustizia ha stabilito che il massacro, essendo stato commesso con lo specifico intento di distruggere il gruppo etnico dei bosgnacchi (i musulmani bosniaci), costituisce un "genocidio". Il 27 giugno 2017 la Corte d'Appello dell'Aja ha confermato il verdetto di primo grado, cioè che il governo olandese è parzialmente responsabile della morte di 300 musulmani, perché i soldati olandesi costrinsero i rifugiati che cercavano riparo nella loro base a lasciarla, consegnandoli di fatto ai carnefici, "privandoli della possibilità  di sopravvivere".
Le scuse del parlamento di Belgrado e del presidente serbo
Il 31 marzo 2010 il parlamento della Serbia, che con l'allora presidente Milosevic sosteneva e finanziava l'esercito serbo-bosniaco, ha approvato, dopo quasi 13 ore di discussione, una risoluzione in cui condanna il massacro, senza definirlo genocidio, e chiede scusa per le vittime. Il 25 aprile 2013 il presidente serbo Tomislav Nikolic, durante un'intervista alla tv bosniaca Bhrt, si è inginocchiato chiedendo perdono per il massacro di Srebrenica.
Vittime civili anche nei villaggi serbi
Durante la guerra le truppe bosgnacche, guidate da Naser Orić, furono protagoniste di alcuni raid nei villaggi abitati da serbi intorno a Srebrenica. Il Centro per la ricerca e documentazione di Sarajevo, centro studi indipendente con staff di diverse etnie, ha calcolato, nel comune di Bratunac, 119 vittime civili serbo-bosniache e 424 soldati.
Mustafa Cerić, Gran Muftì nei giorni del massacro
Del genocidio di Srebrenica e del difficile cammino di riconciliazione, nella giustizia, in Bosnia ed Erzegovina, parla a
Vatican News
Mustafa Cerić,
Gran Muftì onorario di Bosnia, guida religiosa dei musulmani bosniaci dal 1993 al 2012, che ha presieduto in questa veste ben dieci cerimonie commemorative nel Memoriale e cimitero di Potocari.
R. – La riconciliazione è basata su tre cose fondamentali: verità , giustizia e confessione. Perché le vittime del genocidio possano perdonare i responsabili del genocidio, essi devono venire e dire: ho fatto un errore, mi dispiace, chiedo perdono e mi impegno a non ripeterlo mai più in futuro. In Bosnia Erzegovina, riguardo al genocidio in Srebrenica, non c'è stata "guarigione". Anzi, c'è negazione del male, negazione del peccato e coloro che hanno commesso questo peccato del genocidio e che sono stati sanzionati dalla giustizia internazionale, sono come "trofei", per quelli che cercano di coprire i loro crimini. Nel Corano c'è una frase: "se tu perdoni Dio perdonerà  i tuoi peccati d'ora in poi". Quando spiego alle madri questa piccola frase nel Corano questo è come un analgesico per loro anime. La fede è l'unico analgesico per l'anima e lo spirito. Perciò sono molto fiero delle persone in Bosnia Erzegovina, di come hanno superato questa sindrome post-genocidio ed è interessante quando le vittime chiedono riconciliazione con più forza di chi ha commesso il crimine di genocidio… E soprattutto sono molto fiero che finora non c'è stata nessuna singola vendetta legata al genocidio in Bosnia Erzegovina. Possiamo essere orgogliosi di lavorare duro per non essere in azioni di vendetta che danneggerebbero la nostra credibilità  morale.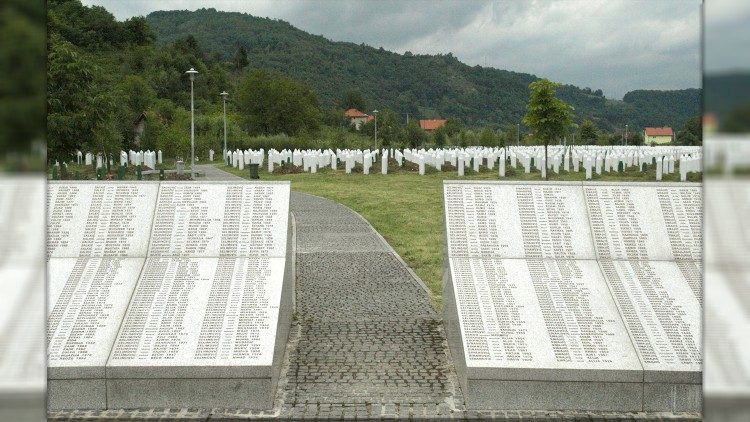 Lei ha avuto colloqui con molti leader dei Paesi islamici a proposito dei sospetti finanziamenti al sedicente Stato Islamico, per chiedere che non vi sia alcun appoggio. Ritiene di aver avuto successo?
R. – Per quanto riguarda quello che sta succedendo adesso nella nostra comunità musulmana, anche nei rapporti con le altre fedi, abbiamo molto lavoro da fare. La pace tra i musulmani nel Medio Oriente è molto importante per la pace nel resto del mondo e questa è la ragione per cui principe di Giordania Ghazi Bin Muhammad Bin Talal ha promosso nel 2014 un forum per la promozione della pace e la comprensione tra le comunità musulmane nel mondo. Il dialogo tra musulmani al momento è molto importante. Abbiamo avuto successo? Penso che la situazione non sia ancora come la vorremmo.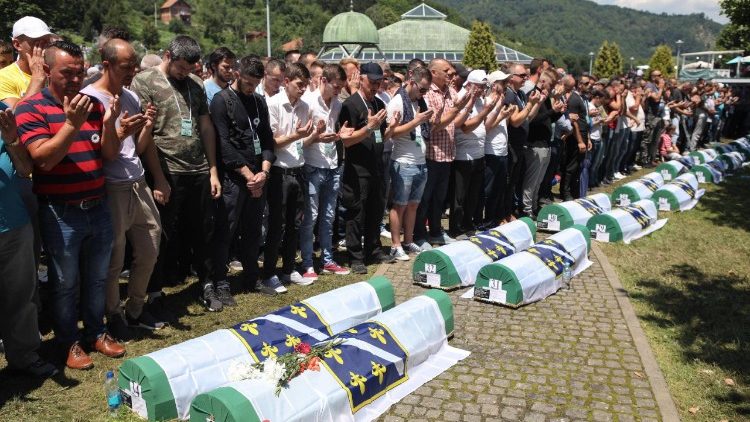 Lei è stato tra i primi a parlare dell'esistenza di un'interpretazione europea dell'Islam e di un modello islamico bosniaco. Può spiegarci i punti principali delle sue tesi?
R. – Cristiani e musulmani credono che Dio ci ha creato. Io sono stato creato da Dio dall'argilla della Bosnia, che è in Europa. Ho la mia fede ma sono bosniaco prima di diventare "formalmente" musulmano. Sono musulmano per fede e sono europeo per il contesto della civiltà  in cui vivo. Questo concetto di civiltà  nel quale vivo in Europa è nato dalla tradizione cristiana, giudaica e islamica, e da varie filosofie umanistiche che abbiamo visto negli ultimi secoli. Quindi appartengo a tutto questo, la mia identità  è multipla. Apparteniamo all'Europa, questa è la nostra terra condivisa, i nostri valori condivisi, siamo nati qui, ma la religione che abbiamo adottato è una scelta personale. Ho lo stesso diritto di professare la mia fede islamica come ogni europeo ha il diritto di professare la sua fede cristiana, ma come musulmano mi rendo conto che la maggior parte del continente – 500 milioni di persone – sono cristiani e in questo ambiente devo capire che l'Europa non è la casa dell'islam. Ma non è nemmeno la casa della guerra! L'Europa è la casa del contratto sociale, della tolleranza politica, della comprensione e della tolleranza religiosa. Questo finché l'Europa manterrà  i due principi che sono il motivo grazie al quale l'Europa vive in pace oggi e nel futuro, spero. Sono i principi della democrazia e del rispetto dei diritti umani. Per questo sono europeo, la mia esperienza dell'islam e un'esperienza europea ed è diversa da altri musulmani nel mondo. Posso dire con molta sicurezza e orgoglio che ho più privilegi in Europa come musulmano rispetto a molti altri miei fratelli in alcuni Paesi a maggioranza musulmana. Perché? Lascio giudicare alla storia. Ma non dimentico che alla fine dell'ultimo secolo ho avuto l'esperienza del genocidio, perché a volte ci troviamo davanti a persone "folli", "stolte" che non apprezzano quello che significa l'Europa. La chiave per la sicurezza e la pace in Europa è l'idea della riconciliazione, che non è qualcosa che incomincia e finisce. La riconciliazione è il processo della vita, è come l'aria che respiri, come l'acqua che bevi, come il pane che mangi ogni giorno.