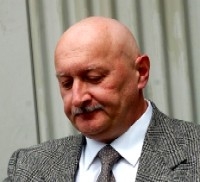 By Zeljko MILIĆEVIĆ
Look no further than Reisu-l-Ulema, Dr. Mustafa ef. Ceric, the Grand Mufti of Bosnia and religious leader not only of Bosniaks but also other Muslims in the Balkans. He led his flock through three years of horrible suffering, from 1992 through 1995, which included mass rape and genocide committed upon them by the Eastern Orthodox Christians (Serbs) and Roman-Catholics (Croats), yet he has never called for hatred, revenge or Jihad. Throughout that horror, and ever since, he has kept spreading the message of peace, tolerance, love for God, respect for one another and good neighborly co-existence.
I just read an article published in The New York Times this afternoon, which moved me to write this column in search for answers to this latest terrorist attack that saw some 170 people killed in cold blood. My concern, in writing this, is that in this mayhem of all the guilty parties throwing blame on one another, the ordinary people will never stand the chance of recognizing what really happened, why it had such a devastating effect and what consequences it may have for the stability not only of the region, but also of the rest of the world, as well as of our joint future in it.
Two nuclear powers may have been brought to the brink of a war, though we will never know that for sure. Still, the stakes are high, in these otherwise already volatile times, what with the two neighboring wars led by yet another three nuclear powers and then other, lesser, conflicts in the macro region of western Asia and Middle East where another two nuclear powers are not looking eye to eye. Add to that the uncontrollable – is it really? – financial collapse around the world, and we have the powder keg just about as ready to explode as it did in 1939 and, before it, in 1914. Only if this powder keg goes off, the consequences will be harsher by several orders of magnitude and the devastation of all the layers of society will creep into every corner of this planet and will stay there for ages. I am not sure we realize that we are, actually, looking into the Gates of Hell.
So, how did we get ourselves into this conundrum? There are many easy, immediate, predictable and off-the-shelf answers, such as blaming everybody and anybody who can be labeled an Islamist, Jihadist, Mujahedeen or Fedayeen. It is indisputable that they have engaged in militancy and that the extremists have engaged in terrorism. But how did they come about? They were not simply produced by the "evil of Islam" as is now commonly taken and being spread around, since Islam is not evil but is, rather, a religion and a way of life of great tolerance, understanding and humility and thus has found home in most of the world. Surely, most of the world can not be evil just by accepting a great religion and traditions which have, for centuries, enriched humanity at large.
Look no further than Reisu-l-Ulema, Dr. Mustafa ef. Ceric, the Grand Mufti of Bosnia and religious leader not only of Bosniaks but also other Muslims in the Balkans. He led his flock through three years of horrible suffering, from 1992 through 1995, which included mass rape and genocide committed upon them by the Eastern Orthodox Christians (Serbs) and Roman-Catholics (Croats), yet he has never called for hatred, revenge or Jihad. Throughout that horror, and ever since, he has kept spreading the message of peace, tolerance, love for God, respect for one another and good neighborly co-existence.
Here I suggest to those among us who know no better, to learn more about the real and complex meaning of the word Jihad before they use the word again in utter ignorance.
Muslims have, of late, been blamed for every woe of the world and they will, as they do, send the blame back. So we have this ever escalating cycle of blame that heats up the environment in which the powder keg sits. We need to cool it down.
Before we analyze the background of the long and deep roots of this problem, we need to address the really dangerous faults which must be dealt with openly and promptly.
Ten (10), in military combat terms lightly armed men, held a nuclear power of 1.2 Billion people, the newly rising economic and technological powerhouse of Asia and the world, at bay for three days straight and owned, at will, large swathes of a city which is home to several Million people. We, as the inhabitants of this planet, must be alarmed at this faux pas and, indeed, extreme vulnerability, of the nation which has the capability of launching all kinds of missiles armed with nuclear warheads all over the world. Given their, now publicly displayed, horrific incompetence in defending their own cities and citizens from ten (10) men, how can we trust their ability, competence, organization, command, control, communications, target acquisition capabilities and intelligence gathering and processing, when it comes to their launching the nuclear arsenal? That assemblage of Weapons of Mass Destruction is liable to miss all the proper targets and wreak havoc upon the innocent all over the place! Just stop to think about that! Be worried, be very worried! We need to rethink and severely question this Western-originated mythology about the dangers of Weapons of Mass Destruction if being in the hands of Islamic contries.
While two generations of Bush males spent many years and Trillions of Dollars creating, arming and supporting the terrorists of today, they also created, armed and supported other nations, yet never trained them how to properly conduct military operations of aggression or defence, or how to own and operate those Weapons of Mass Destruction. Over that time, the former protégées, now not needed anymore, have become the foes of their own forces of creation. The Bushes have created two great sources of hazard for the whole of humanity. They are now laughing all the way to the bank.
George Bush Senior turned Osama bin-Laden into an American ally in fighting the USSR in Afghanistan. The Bush Administration trained him, financed him, equipped him and provided tactical support and intelligence. When he was no longer needed after the USSR departed Afghanistan, the Bush Administration dropped him like a hot cookie, but kept quite friendly and business-like relationship with his larger family, what with all their wealth and interest in oil which just happened to be the source of great income potential for both Bush Senior and Bush Junior. Today, both Bushes are seriously surprised that the guy has turned his guns against them! Please! We need to be very worried about the level of intellectual capacity of two people who, for years, have held their fingers on the biggest arsenal of Weapons of Mass Destruction in the world, yet all the while they misread and miscalculated the guy and misread and miscalculated their own intelligence gathering and processing sources and structures!
I am not diminishing the value of human life lost either in New York City in September of 2001, or in Mumbai last month. But we need to be alarmed by the fact that nineteen men penetrated deep inside the territorial United States and, indeed, right into the Pentagon in 2001 and in the process owned the American skies for hours; and now ten men wrestled down a military and otherwise giant to its knees in Mumbai and kept that spectacle before the eyes of the world for three whole days! In a year or so, it will take a kid with a lollypop to bring down yet another icon of security, nuclear capability and apparent invincibility! And that very kid may start the End of the World as it is obvious that those who demand to be in power and who are charged with trust in discharging that power with adequate responsibility and competence are, indeed, the very ones who have, at least so far, shown utter incompetence to the point where they ought to be replaced by force, if necessary. After all, we are talking about responsibility of conduct which ought to grow in direct relation to the increase of lethal force which force today can, by way of a simple series of miscues and missteps, or sheer stupidity, cause extermination of a part of the population upon this planet not yet seen in the history of mankind, and in a relatively short period of time.
The Genie was let out of the lamp over Japan in the summer of 1945. It is going to be very difficult, or it is already impossible, to put him back into the lamp. Truman should have put the first true Weapon of Mass Destruction on display, rather than use it as he did. By instantly evaporating hundreds of thousands of civilians, he drove the fear into the mind of every human being alive. Because of that ill advised and genocidal use of the Weapon of Mass Destruction, the Genie proliferated. Indeed, it was the United States who helped the British, then the Israelis, and today India, to obtain their Weapons of Mass Destruction. It is no wonder that everybody else around, who has the technical capacity to think about putting it together is either doing it or planning to do it, or wishing they could do it. The Americans have first used it in anger, then helped the proliferation of same and today they preach proper conduct to the rest of the world. Come on! Yet they can not defend their country from nineteen men! But they have the capability and the wherewithal to send forces of occupation to foment wars half-way around the world in an already volatile region, where there are those others who own the Weapons of Mass Destruction yet do not have the capability to defend their country from ten men! We need to be alarmed!
The long and deep roots of this problem run all the way back to the British Colonial rule in India, the Raj, which they projected by way of the East-India Trading Company, a front for the Royal House of England in owning and operating most of the world, certainly in Asia, and enslaving complete nations and continents and extracting immeasurable wealth over centuries of their colonial rule. In India of the day, they ruled a vast sub-continent with a population of then some 500 Million, with less than 50 thousand troops. It seems that descendants of their former colonial slaves have learned something from their former colonial rulers, something about a small, well organized force being capable of controlling large areas and populations. Why be surprised, when you first exploited them and then taught them.
When the reality of the sheer responsibility to run the increasing population in their Raj finally sunk in, the British wasted no time in hurriedly departing and leaving in their wake undefined areas, populations displaced across vast distances, and the animosities they sowed among various peoples in order to be able to "rule and conquer" and thus exploit them for centuries. That historical responsibility of the British, for all of the conflicts that flared up following their departure, has never been properly addressed in terms of international law and justice.
It would now seem to be an opportune time to address the guilt of the British Empire, its successors and its agents and surrogates, before the world slides through the Gates of Hell created courtesy of the Throne of England and its historical greed for power, possessions and world dominance. If justice is not properly served, the crime commissioned is not properly punished and that only invites more of what we are witnessing today. That is one long and deep root of the problem.
The other is that the Americans, who have valiantly fought the British in order to gain independence from the Throne of England, have acquired their lust for world dominance from the British so much so, that ever since the creation of the United States of America, there has not been a single day that her soldiers did not discharge a weapon in anger in one part of the world or another. While I have great respect for the fundamental principles and the Constitution of the United States, and laud their involvement and honor their casualties in many a conflict where they were engaged on the side of justice, I am saddened by the fact that the American nation has yet to get off the path of war.
It would now seem to be an opportune time to do so since the projection of the American military might around the world has also had an adverse effect and has led many a nation to procure more arms and all of that has contributed to the feeling, now collectively shared by all human beings, of being held hostages by Weapons of Mass Destruction and the military-industrial complex. As we can all see, that syndrome of fear only foments insecurity, which leads to panic, hate and eventual pushing of the wrong button for all the wrong reasons.
In this day and age, with all the knowledge accumulated in sciences, arts and humanities, and with the history of mistakes and suffering, we ought to be humane by now. We need to honestly and openly address the mistakes of the past for the sake of all of us and our future upon Earth.
Here is the link to the New York Times article first referenced above: NYTimes.com