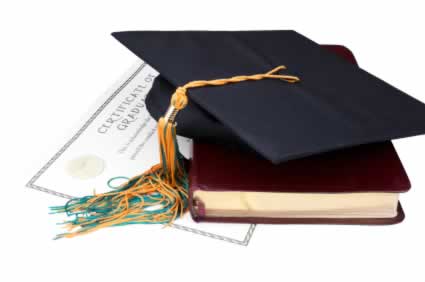 The American University in Bosnia and Herzegovina (AUBiH) is a well recognized and reputable higher educational institution in Bosnia and Herzegovina, as well as abroad, as the first career-oriented university in the region. We offer specialized study departments, degrees and programs recognized in the United States of America, the European Union and Bosnia and Herzegovina, through our growing colleges of International Finance and Banking, Digital Economy and Information Technology, and International Law and Diplomacy. The educational approach favored at AUBIH is in the humanistic tradition; the degree programs are associated with those of SUNY Canton in the United States.
Education is not simply a job or career, it is a lasting contribution to the global community. Young enthusiastic professionals who want to drive their country forward to a better economy and healthier society will graduate from our University. It is an honorable obligation and we are always seeking talented, free-thinking faculty, who are up for the challenge to catalyze our students' minds.
The American University in Bosnia and Herzegovina is recruiting for open tenure-truck PhD faculty positions for 2009/2010 Academic Year, based in Tuzla, the central town in the BiH North-East Region, in the fields of:
• Finance and Accounting
• Business and Economics
• English language and Literature
• History
• Mathematics
• Computer and Information Science
• Law and Diplomacy
• Environmental Science
AUBIH has much to offer including the following:
• Reasonable pay scale and exceptionally low cost of living;
• Travel expenses paid and airport pickup;
• Apartment finder service provided by University staff;
• Vibrant city campus location in Tuzla
• Small class size.
We invite applications from professionals who have earned Ph.D.'s that are applicable to our growing collages and have outstanding record of high-quality research and scholarly publications.
Candidates should posses a Ph.D. degree in the related field and should have a distinguished track record of research and publications in the field. She/he should have academic reputation, as evidenced by an outstanding record of high-quality research and scholarly publications, and should be able to make a major contribution to academic leadership to take the College's research and teaching to a level comparable to the best international colleges.
To apply for a position please send your information (a cover letter with a statement of interest, curriculum vitae, copies of all diplomas and transcripts and minimum two reference letters with phone numbers) to the e-mail [email protected] .
Review of Applications will continue until the positions are filled.
To learn more about AUBiH and Bosnia and Herzegovina please visit us at www.aubih.edu.ba.