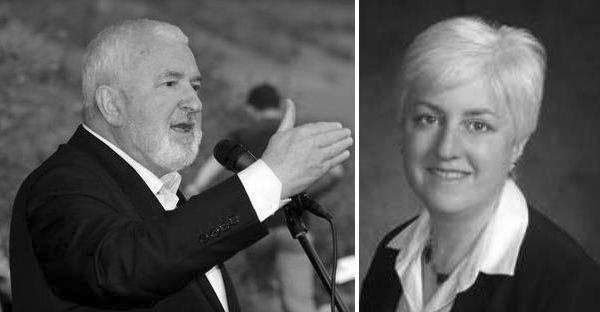 Dr. Mustafa Ceric and Leslie S. Lebl
It is pity that even more than 20 years since the aggression, in which no one is innocent, broke in the former Yugoslavia and resulted with genocide against Bosniaks, some dark forces still exist trying to prevent peace and stability in the Balkans.
The latest report of the Strategic Studies Institute (SSI) of the U.S. Army War College, by Leslie S. Lebl, former political advisor to the EUFOR Commander in Bosnia and Herzegovina, proves those suspicions.
The report is tendentious, written in an amateur and shallow way, with no serious and trustworthy analysis and with strange selection of sources that the author cites.
It is also strange that the report was completed in May this year and published in June, so it remains unclear why it took whole six months for it to reach the public in Bosnia and Herzegovina.
There is also a strange coincidence that the report appeared in some Bosnian media in the moment when the police raided offices of the local news web-portal Klix, which earlier published some articles compromising certain high officials of the Bosnia and Herzegovina's smaller entity.
This could only be explained with someone's intention to seed instability in the already unstable political system of our country, which no one needs right now, except those who stubbornly dig in order to destabilize our state for the sake of their own separatist intentions.
Concerning the part of the report referring to me and the Islamic Community of Bosnia and Herzegovina, the allegations simply are not true.
If not pity, all these allegations would be funny, especially those linking me, but the Islamic Community of Bosnia and Herzegovina too, with the Muslim Brotherhood.
In no way I feel guilty for something I have been doing and I will do for the rest of my life — making contacts with the Muslims worldwide, including the members of the Muslim Brotherhood, although I never formally been a member of that organization.
I cannot remember when an embargo was introduced to Bosniaks on the freedom of association with the Muslims throughout the world?
Therefore, this report may only strengthen my devotion to the values of freedom, equality, democracy and moral integrity, all for which our people advocate, as well as our American friends, at which friendship I am proud.
I also know that America too has many faces (homo duplex); including the cranky one towards Bosnia and Herzegovina, but that one is far from the real American feeling towards Bosnia and Bosniaks. That is, in fact, the outcome or the reflection of permanent anti-Bosnian propaganda, through lobbying in an attempt to even the executioner and the victims.
I can say I am proud on the time I served as Grand Mufti since I managed, together with my imams, all the Muslims in this country, but also thanks to my colleagues and fellow citizens, members of other religious communities, to keep the unity of my people, so Afghanistan or Iraq did not happen to my country.
I am especially proud on that.
I am also proud that I prevented those trying to divide my community into sects and that I prevented those using the "green book" in order to make us in the Islamic Community dealing only with ourselves and being blind and mute for the real things, including our task to constantly remind on the danger of a genocide, and especially on those who deny it (Milorad Dodik).
So, if the intention of Leslie Lebl's report was to commend me for preserving the peace and unity of my people, as well as good relations with other peoples, through my work in my country and the abroad, than I have nothing to add except being grateful for her eagerness to remind me who I am, what I am and what I was doing.
I am proud for what I have done and achieved advocating for the rights of my people, without denying the rights of other peoples, as I always knew that only unity, safety, harmony and happiness of my people can guarantee the same to other peoples.
I am proud on my work and I have no intention to apologize to anyone.
I can say that they were some measures regarding the radical movements, but there was no need, just like in the rest of the normal, democratic world, that a religious community informs and explains its policy and its activities to the international military forces or anyone else.
That does not mean that there were no contacts with EUFOR at all, so it surprises me that the author of the report rather quotes some incompetent and suspicious sources, but not those to which, allegedly, she served as a political advisor!?
While quoting Aleksa Djilas, son of Milovan Djilas, who in 1992 warned on the arise of Muslim nationalism in Bosnia, the author accused me for standing up as the protector of my own people from separatist and nationalist policy of Milorad Dodik, and accused me for "portraying Bosniaks as victims in mortal danger from the Serbs."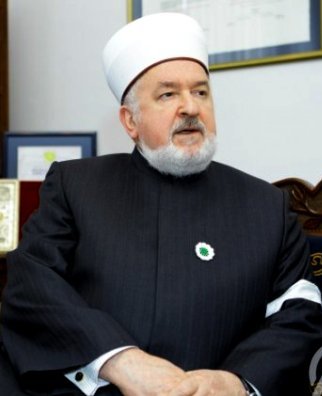 DR. MUSTAFA CERIĆ: I am proud on my work and I have no intention to apologize to anyone
I am not sure if the author tries to deny even the genocide in Srebrenica, insulting the victims to which the American President paid respect at the time, and it is not clear to me why being on the side of its own people and its own country directly means to be an Islamic radical, an enemy of democracy and human rights, while those violating the human rights of Bosniaks for more than 20 years after the war, have not been even mentioned in the report.
Although the author reveals her ignorance in each premise and conclusion of the report, the following premise is interesting as it suggests Bosniaks to deny themselves or assimilate: "The well-known observer group, International Crisis Group (ICG), recently suggested that "[t]he Islamic community's best contribution would be to help craft a vision for Bosnia that Croats and Serbs can share."
I do not know if Madame Leslie Lebl would know that, but that means that Bosniaks should abandon their religion, accept Serb or Croat nationality and deny their right to a state.
It seems the author does not know that Bosniaks have already done that, thus being "rewarded" with genocide.
Pardon me, but you will not be watching that movie again Leslie Lebl, just like misrepresented Galijasevic, who does not know what he is talking about, so his assessments cannot be considered relevant by serious and responsible people.
Parts of the report in which the author alleges that I have been trying to impose the sharia I will not comment as it is more than obvious that she has no clue what she is talking about.
Following this cheap, sensationalistic report, I rightfully expect Ms. Lebl to be at least fired, since she made damage to NATO and the United States, and especially to those she does not know, but have strong prejudices.
Despite everything, my respect for the United States of America did not diminish and will never abate. There is no one able to make me resent American people, as the Americans showed their big heart and soul in the crucial times for my people and my country as well as they did some great things for us, for which all the patriots of my country are sincerely grateful.
So, those who want to spoil our good relations with America, regardless if they are here or in America will not succeed in that.
Finally, Madam Leslie S. Lebl, let me present you sincere greetings on behalf of all Good Bosniaks: Marry Christmas & Happy New Year!