Muslims and Jews give witness to deep empathy and loyal friendship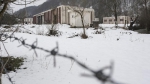 The former, now honorary, Grand Mufti, Dr. Mustafa Ceric, (who is also an international president of Religions for Peace) visited Auschwitz for the first time in February 2011 as part of an interreligious pilgrimage, accompanied by Prof. Semso Ismanovic. Deeply moved by what he saw, Dr. Ceric then declared, "If we had prevented the Holocaust in Auschwitz, we could have prevented the Srebrenica massacre."
July 18th, 2017
---
Twenty-two years after the Srebrenica genocide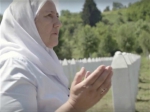 Twenty-two years after the Srebrenica GENOCIDE, direct perpetrators of mass killings of Bosniaks at several lesser-known execution sites have still not been charged or put on trial.
BIRN | July 11th, 2017
---
Mirsad ĆEMAN, the President of the Constitutional Court of Bosnia and Herzegovina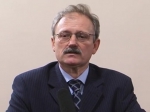 "The use of these non-legal means, which were created through legal decisions such as the declaration and implementation of a referendum, is clear and direct political pressure on the Constitutional Court," said Ceman.
BIRN | November 12th, 2016
---
Marty Kaiser and Blake Morrison, Summer School in Bosnia and Herzegovina.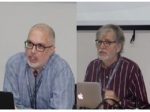 "We also looked at the laws regarding drunken driving in Wisconsin where I come from, which are so lax, we found that more than 200 people die from drunken driving and we told people something they don't know so they can take action and make our communities a better place," he added.
BIRN | September 5th, 2016
---
Alma Čizmić Clausen started the club to educate Bosnian and non-Bosnian children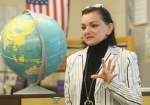 "I bring up the beauty both before and after the war," Clausen said. "I am trying to see what the children are most interested in. They want to learn more about their Bosnian friends … Where they come from and how they play. Because they are so young, they are asking all these questions."
October 23rd, 2015
---
Senaid Ibrahimefendic, District Court President

"The witnesses were sent back most probably because of procedural circumstances. Normally, it's totally unnecessary to invite someone to testify several times. The court has to make sure the criminal proceedings are conducted in accordance with the Law on Criminal Proceedings," Ibrahimefendic explained.
BIRN | July 21st, 2015
---
Dr. Waqar Azmi OBE, chairman of 'Remembering Srebrenica'

We need world leaders to ensure that they are responsible in their words and actions to not inflame hatred or superiority and cause divisions. We must therefore be vigilant and educate ourselves and our children to respect others as we want to be respected ourselves.
Namik Alimajstorović | April 16th, 2015
---
Tarik CRNKIĆ, District Prosecutor

I don't have a lot of these cases. We have four open cases and I've set them as priorities. There was one such trial before I began working here. In a way, I believe that it's necessary to train the police agencies of entities, because the prosecution isn't working alone, but with the police.
BIRN | March 15th, 2015
---
Slice of Life: Chef Dino Redzic Lights Up 42nd Street with Vibrant Italian Cuisine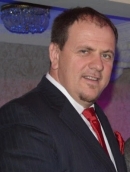 Living in the United States is a dream, clearly the best place in the Universe. You can be everything that you want to be, but you have to do it yourself. It is a privilege and not a right. I often do lectures and seminars on how important it is to encourage people to choose a profession that they are gonna like.
December 17th, 2014
---
Bosnian Imam Brings Message of Hope for Religious Peace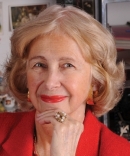 Today, one finds a man filled with the energy of youth. His hope, so deeply tried, had endured through it all. By now, he has won every accolade imaginable (I'll mention only the UNESCO prize for peace) and led just about every international organization for inter-religious understanding and reconciliation through going back to the basis of one's faith??.
Georgie Anne Geyer | October 6th, 2014
---
Talat Hamdani, mother of Mohammad Salman Hamdani, a 23-year-old certified EMT and NYPD cadet who lost his life as a result of the 9/11 terror attacks.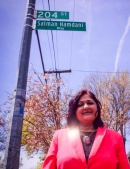 As his mother, it's hard. Salman gave me all the happiness of motherhood, as he was my first born. My husband just doted on Salman, and it was very difficult for him to cope with Salman's death. He was the pillar of my house and both of my younger sons looked up to him because he was the eldest. They called him "bhaijan" (brother). He was their friend and their big brother.
September 12th, 2014
---
Professor John L. Esposito, University Professor and Professor of International Affairs at Georgetown University. His many books include The Future of Islam.

For the foreseeable future Islam will be part of Egyptian politics and that many other nations. But of course it will take many forms, organized and unorganized. Therefore, current movements or reconfigured current movements as well as new religiously rooted social and political movements are not only possible but also probable regardless of short-term failures or government repression.
October 6th, 2013
---
The Islamic community in BiH - Two decades of Raisu-l-ulama Dr. Mustafa CERIC

Muslims have understood the Declaration just like any other declaration which has appeared in the recent past. They were not particularly excited. There have been a number of declarations about Islam and Muslims published in the West and many have viewed this Declaration as one of many which is not going to substantially change anything - the West is going to continue with its story of "Islamic terrorism", while Muslims will continue to think that the West is waging a Crusade against Muslims.
Darko Pavičić | June 9th, 2013
---
Banberry, who was a peace forces official from April 1994 to May 1995, said that the Republika Srpska Army, VRS "constantly shelled and conducted sniper attacks against civilians in Sarajevo" as part of its strategy to separate Serbs from Bosniaks and Croats.
BIRN | February 8th, 2013
---
Zeljko MILICEVIC, president of Justice for Bosnia Task Force, The columnist of Bosnjaci.net and author of the newly published book, "Window to Canada"

Canada's guilt vis-à-vis Bosnia and Herzegovina, Bosnians and Herzegovinians at large, and Bosniaks of Muslim faith, had been established by way of its involvement in the genocide of 1992-1995, when Canada unashamedly took the side of genocidal aggressors, and positioned itself against the democratically expressed vote of the electoral majority of the Republic of Bosnia and Herzegovina.
Esad Krcić | October 17th, 2012
---