"… Serbs erected Holocaust-like execution camps for Bosnian Muslims (Bosniaks) and Bosnian Catholics (Croats) to cleanse Bosnia from non-Serbs in 1990s..."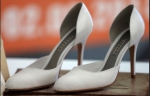 Bolstered by Trump's fear of Muslims and his affinity for Serbs' closest ally, Putin, Bosnian Serbs are now empowered with a new kind of audacity. They've planned a referendum to secede from Bosnia, as early as this year. Bosnia and Melania's native homeland, Slovenia...
Amra Sabic-El-Rayess | January 16th, 2017
---
The long read: In Bosnia, an international organisation is digging up mass graves and using cutting edge scientific research to give victims' families some sense of closure and justice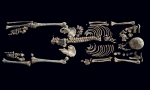 The task is to locate and exhume the 40,000 people who went missing after the western Balkan wars – the worst carnage to blight Europe since the Third Reich – then to assemble their remains insofar as they can be found, identify them, give them names, and return these dead back to the living for burial.
Ed Vulliamy | December 6th, 2016
---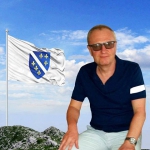 Bosnian society and state, is entering a critical period will determine the future of the whole country. The destruction of Milorad Dodik we all know and we have witnessed for a very long time. In recent years, unfortunately, we are witnessing the true political aggression of the Croatian state against institutions in connection with the so-called reorganization of the Federation, the change of the Election Law, etc., all with the aim of further ethnic fragmentation of Bosnia and Herzegovina, which were the main objectives of 1992 to date. The BiH, especially the Bosnian political elite does not have adequate response to this political drama that leads to detention of Bosnians' in the national ghetto in which they have no prospects.
Emir Ramić | November 23rd, 2016
---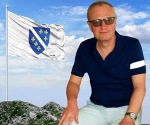 In numerous cases, the imprisoned women and girls were raped in camps, or they were taken out of the concentration camps and raped or sexually abused elsewhere. Bosniaks and Croats victims of the concentration camps and other places of incarceration, were selected based on their national, ethnic, and religious background. The only personal characteristic present in the decision to imprison men was the fact that they were not Serbs, that is just because they are Bosniaks and Croats. The only reason for all those forms of crimes against humanity and international law, committed against Bosniaks and Croats in the concentration camps and other places of incarceration was "that they were Bosniaks and Croats by their ethnicity.
Emir Ramić | August 4th, 2016
---

Would the world hear about Capt Humayun Khan if it not were for Donald Trump's bigotry against Islam and Muslims in America? No, the world wouldn't know about his father Khizr Khan either. Indeed, thanks to Donald Trump the whole world now know who is Capt Humayun Khan's mother Ghazala Khan.
Dr. Mustafa Cerić, reisu-l-ulema (1993 - 2012) | August 3rd, 2016
---
Analysis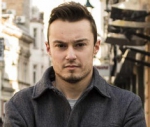 Experts said however that the lack of official interest in the diaspora and its connection poses a big problem.
Adnan Efendic, another professor at the Economics Faculty, thinks the problem lies in the fact that the authorities see the diaspora as "mere helpers", and see Bosnians abroad simply as a source of remittances.
Srđan Kureljušić | August 1st, 2016
---
In the wake of the failed military coup in Turkey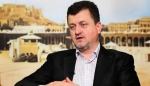 These are only some of President Erdoğan's merits due to which he became an obstacle to the enemies of Islam and Muslims. Actually, these enemies are troubled by the existence of a strong and prosperous state of Turkey, and President Erdoğan has showed himself to be a true leader during whose tenure Turkey has experienced a true renaissance and prospering. Naturally, the enemies of Islam and Muslims are troubled by every government and every Muslim president or ruler who works with sincerity and dedication on economic, scientific and cultural strengthening of his country and people.
Dr. Safvet Halilović | July 30th, 2016
---
It is only matter of time the power structure of the world with no jousters this has led to an odd pyramidal structure where we see the following social order: In the world of turbulent political and religious conflicts we are facing today, it might seem the idea that a Muslim are a Mexican African American could be an American patriot is becoming more and more alien. In this bold and impassioned personal statement, former me Bajram Koljenovic, a Bosnian Muslim, proclaim my own patriotism, to issues a challenge to other Muslim immigrant citizens like himself to stand up and be heard in defense of our United States of America.
Bayram H. Koljenovic | May 6th, 2016
---

Mr. Haris Hromić | April 19th, 2016
---

The former President of the Republic of Srpska para-state, Radovan Karadzic, was convicted of a joint criminal enterprise and crimes against humanity, including the siege of Sarajevo, campaign of ethnic cleansing, mass killings and detention of Bosnian Muslims and Croats, and the kidnaping of the UN peacekeepers in order to prevent the NATO bombing of the Serb positions. He was also found guilty of the 1995 Srebrenica genocide.
Dr. Srđa Pavlović | April 11th, 2016
---
AUSTRIA: Excellent speech President, World Bosniak Congress; Former Grand Mufti of Bosnia and Herzegovina Dr. Mustafa Cerić on Vienna conference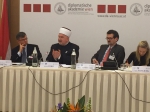 I have to ask these hard questions. How is it possible that no one knows who is the ISIL? Where are they coming from? Who made them to be what they are and for what purpose? Who made them militarily strong? Who trained them? Who is hiding behind the masks of the ISIL?
Dr. Mustafa Cerić, reisu-l-ulema (1993 - 2012) | April 8th, 2016
---

Christian Christensen | April 5th, 2016
---

Bosnian Muslim victims have waited decades for an international court to rule that the ethnic cleansing they suffered – especially in 1992, the worst year of the conflict – was genocide. It is significant that the tribunal found Karadžić guilty of crimes against humanity during the war, for these types of crimes can be as monstrous as genocide. The tribunal also found that acts of genocide (killing Muslims and "causing serious bodily or mental harm") were committed when Bosnian Serbs attacked seven predominantly Muslim municipalities in 1992.
David Scheffer | March 26th, 2016
---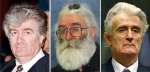 Karadzic is described in Krajisnik's verdict as "the key figure in Republika Srpska", and is mentioned in Plavsic's plea deal as part of the Bosnian Serb leadership which was guilty of a "crime of utmost gravity, involving a campaign of ethnic separation which resulted in the death of thousands and the expulsion of thousands more in circumstances of great brutality".
Denis Džidić, BIRN BiH | March 18th, 2016
---
According to the prosecutors, the terrorising of the capital, the mass executions, the use of UN officials as hostages and the brutality towards victims all had something in common - the role of Radovan Karadzic.
His false remorse, the prosecutors said, was salt in the wounds of all the victims now living without their loved ones and trying to deal with the horrors of the past.
Erna Mačkić, BIRN | March 17th, 2016
---