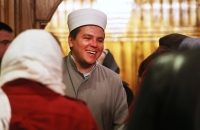 In southern Bosnia, the small but picturesque town of Stolac went through horrible times in the last war(s). It was devastated by the Croatian army, but the town is gradually recovering. Stolac has one popular Sephardic Jewish tomb dedicated to one prominent Bosnian rabbi from the early 19th century by the Gregorian calendar. There are no registered Jews in Stolac today, so the shrine is being visited from time to time by Hebrew scholars from the cities like Mostar and Sarajevo, several hours away from this spot.
Amir Telibećirović | November 24th, 2018
---
"Wall Street Journal": If the Syrian regime attacks Idlib, the result will be a humanitarian and geopolitical disaster.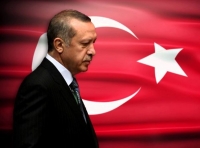 Today we find ourselves at a critical juncture again, as the Assad regime, with the help of its allies, prepares to launch a massive offensive against Idlib, which is home to some three million people and one of the few remaining safe havens for internally displaced Syrians. In an attempt to prevent the assault, my government contributed to the creation of a deconfliction zone and set up 12 observation posts to document and report cease-fire violations.
Recep Tayyip Erdoğan | September 11th, 2018
---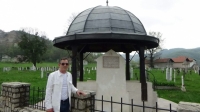 Abaz flashes back the history of his home town. In 1878 the little town of Sanski Most was described as Muslim city by Croatian historian Vjekoslav Klaic. From 1929 to 1941, Sanski Most was part of the Vrbas Banovina of the Kingdom of Yugoslavia and was part of the Axis Independent State of Croatia during the World War II.
Nia S. Amira | September 4th, 2018
---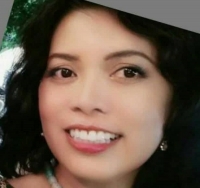 Sanski Most is a tiny calm city with total area of 781 km2 and for its 50.421 inhabitants according to the last Census in 2014 is home to many different types of stores, cafes and restaurants and during the summer time, every corner of the city is full of Bosnian Diaspora coming from the neighboring countries such as Austria, Germany, Switzerland and Sweden. Bosniaks dominate the city and about 95% are Muslim.
Nia S. Amira | August 20th, 2018
---
Grand Hajj conferenece in Mecca MINISTRY OF HAJJ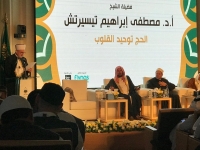 The unity of purpose of Hajj is equally manifested in the heaven. It is mentioned in the Qur'ān that in the heaven there is "The Frequented House" ("البَيْتُ المَعْموُرُ"), where the Malā'ikah are making ṭawāf (circumambulating) around it at the same time as the people are making their ṭawāf around the Kaʿbah at Mecca on earth. Hence, if the unity of purpose is possible between the heaven and earth, then the unity between human beings on earth is achievable as well. Indeed, the unity of the hearts and minds of Muslims is necessity for their survival here on earth and their salvation there in the heaven.
Dr. Mustafa Cerić, reisu-l-ulema (1993 - 2012) | August 16th, 2018
---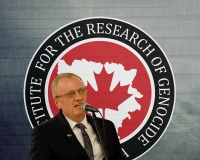 Throughout my Bosnian journey – the actual physical voyage, as well as my personal, spiritual sojourn – Emir Ramic and the IGC (and all of its amazing members) have been there for me. From the beginning of our acquaintance, they have provided me with invaluable information and guidance.
Suzana Vukić | August 16th, 2018
---
CAPY - PASTE: Hvala i vidimo se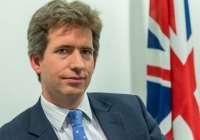 Despite all the frustrations of the past four years, I remain optimistic. I have met so many talented young people who want to look to the future, and not to the past. Macedonia is showing us that things can change for the better, and quickly. And change will surely come to BiH as well. I just hope it will be sooner rather than later.
Edward Ferguson, ambasador | August 9th, 2018
---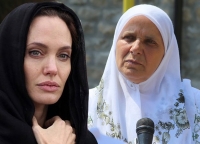 I met Hatidža four years ago when I visited the Srebrenica Memorial, where the victims of the genocide -- the worst massacre on European soil since the Holocaust -- are buried. I remember it vividly. Sitting in a circle of other bereaved and widowed mothers of Srebrenica, quietly and with the utmost dignity, she told her story.
Angelina Jolie | July 24th, 2018
---
London, May 5th: Keynote Speech on the Oxford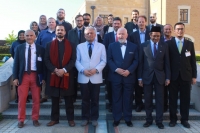 I am sure that you are aware that these two exclusively Muslim documents on Universal Human Rights were not well received by human activists. Taking into the account that some of these activists have prejudices against Islam and Muslims in general, I think that it was not necessary for the Muslim world to issue its own Universal Declaration of Human Rights.
Dr. Mustafa Cerić, reisu-l-ulema (1993 - 2012) | May 7th, 2018
---
The international Conference on Islamic studies in Tirana, Albania, on April 5th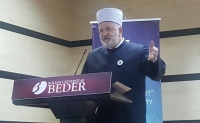 Grand mufti Emeritus of Bosnia Mustafa Ceric, Ph.D., was Keynote speaker at the 1st International Conference on Islamic Studies at the invitation of the Rector of the University College Bedër in Tirana prof. dr. Ferdinand Gjana...
Dr. Mustafa Cerić, reisu-l-ulema (1993 - 2012) | April 6th, 2018
---
Cardiff (Wales): The international conference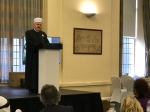 Cardiff (Wales) hosted the international conference on the topic: 'Ethical Approaches to Peaceful Coexistence', on Tuesday, December 5th, 2017.
On this international conference, the keynote speaker was the Grand Mufti Emeritus of Bosnia, Dr. Mustafa Ceric.
Dr. Mustafa Cerić, reisu-l-ulema (1993 - 2012) | December 6th, 2017
---
My hitchhiking story where I met up with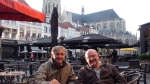 align=rightBernard Livingston, a Vietnam veteran, met the meaning of life on this earth, he saw and experienced what people can do to others, he knows what war is, it seems that he understands who created the shadow of evil in Bosnia, who systematically navigated the crimes and aggression against the Bosnian people, who created the nasty war.
Šahin Šišić | December 2nd, 2017
---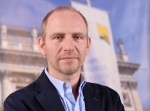 While the court is not free of failings – not least for an apparent and disastrous lapse of security when Praljak was able to poison himself inside the courtroom – it would have been overly optimistic that the court could ever counteract 'hijacked justice', as Jelena Subotic has fittingly described it.
Florian Biebe | November 30th, 2017
---
OP-ED
When I asked the Grand Mufti what he would say to the rightwing Europeans who say that Islam is not European, he replied that Muslims have to show Europe that they are ready to find their "equal space" in Europe. "Of course," Kavazovic continued, "we do have challenges. The politicians are poisoning things, making it difficult for people to reconnect. We see it on a daily basis that it's drawing back, that that seed is growing back."
Akbar Ahmed | November 4th, 2017
---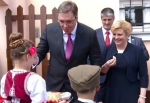 Bosnian officials and diplomats are being kept busy these days, fending off attacks on their country as a jihadist hub in the middle of Europe.
The Czech President was the latest to weigh on in this hot theme, as BIRN reported this week.
Marcus Tanner | September 4th, 2017
---