CAPY - PASTE: Hvala i vidimo se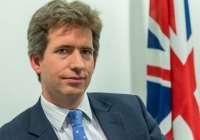 Despite all the frustrations of the past four years, I remain optimistic. I have met so many talented young people who want to look to the future, and not to the past. Macedonia is showing us that things can change for the better, and quickly. And change will surely come to BiH as well. I just hope it will be sooner rather than later.
Edward Ferguson, ambasador | August 9th, 2018
---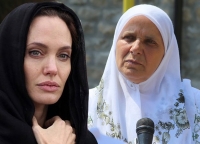 I met Hatidža four years ago when I visited the Srebrenica Memorial, where the victims of the genocide -- the worst massacre on European soil since the Holocaust -- are buried. I remember it vividly. Sitting in a circle of other bereaved and widowed mothers of Srebrenica, quietly and with the utmost dignity, she told her story.
Angelina Jolie | July 24th, 2018
---
London, May 5th: Keynote Speech on the Oxford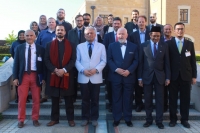 I am sure that you are aware that these two exclusively Muslim documents on Universal Human Rights were not well received by human activists. Taking into the account that some of these activists have prejudices against Islam and Muslims in general, I think that it was not necessary for the Muslim world to issue its own Universal Declaration of Human Rights.
Dr. Mustafa Cerić, reisu-l-ulema (1993 - 2012) | May 7th, 2018
---
The international Conference on Islamic studies in Tirana, Albania, on April 5th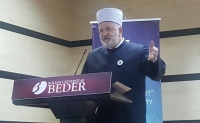 Grand mufti Emeritus of Bosnia Mustafa Ceric, Ph.D., was Keynote speaker at the 1st International Conference on Islamic Studies at the invitation of the Rector of the University College Bedër in Tirana prof. dr. Ferdinand Gjana...
Dr. Mustafa Cerić, reisu-l-ulema (1993 - 2012) | April 6th, 2018
---
Cardiff (Wales): The international conference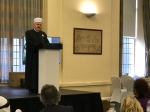 Cardiff (Wales) hosted the international conference on the topic: 'Ethical Approaches to Peaceful Coexistence', on Tuesday, December 5th, 2017.
On this international conference, the keynote speaker was the Grand Mufti Emeritus of Bosnia, Dr. Mustafa Ceric.
Dr. Mustafa Cerić, reisu-l-ulema (1993 - 2012) | December 6th, 2017
---
My hitchhiking story where I met up with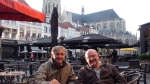 align=rightBernard Livingston, a Vietnam veteran, met the meaning of life on this earth, he saw and experienced what people can do to others, he knows what war is, it seems that he understands who created the shadow of evil in Bosnia, who systematically navigated the crimes and aggression against the Bosnian people, who created the nasty war.
Šahin Šišić | December 2nd, 2017
---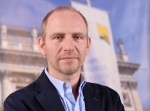 While the court is not free of failings – not least for an apparent and disastrous lapse of security when Praljak was able to poison himself inside the courtroom – it would have been overly optimistic that the court could ever counteract 'hijacked justice', as Jelena Subotic has fittingly described it.
Florian Biebe | November 30th, 2017
---
OP-ED
When I asked the Grand Mufti what he would say to the rightwing Europeans who say that Islam is not European, he replied that Muslims have to show Europe that they are ready to find their "equal space" in Europe. "Of course," Kavazovic continued, "we do have challenges. The politicians are poisoning things, making it difficult for people to reconnect. We see it on a daily basis that it's drawing back, that that seed is growing back."
Akbar Ahmed | November 4th, 2017
---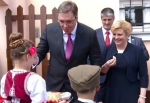 Bosnian officials and diplomats are being kept busy these days, fending off attacks on their country as a jihadist hub in the middle of Europe.
The Czech President was the latest to weigh on in this hot theme, as BIRN reported this week.
Marcus Tanner | September 4th, 2017
---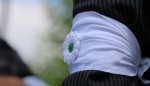 Especially after the former prime minister of Serbia, Aleksandar Vučić, became the president of Serbia, who around 20 years ago to the counsel of the North Atlantic Treaty Organization (NATO), Aleksandar Vučić stated, "For every one Serbian killed, 100 muslims will be killed because of that and we will see if anyone can attack Serbia..." The future generations around the whole world have to stand against all of this hate, so that genocide and the Holocaust never happens again.
Ammar Krcic | August 23rd, 2017
---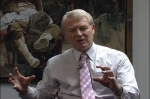 A few days after the fall of Srebrenica, while the killing was going on, I was driving through the battle of Igman in a battered old Renault 5 with some Bosnian friends. We were heading for the secret tunnel dug under the airfield by which we hoped to arrive in besieged Sarajevo. By the time we arrived in city, the whole place was abuzz with some terrible event – even more terrible than the other horrors of the Bosnian war – which had happened in the Srebrenica "safe haven".
Paddy Ashdown, bivši visoki predstavnik u BiH | July 13th, 2017
---
An Appeal to the European Muslims: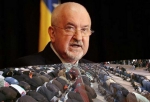 My faith is not the knife! My faith is not terror. My Allah is Loving and Merciful! My faith is common sense and a warm word. But how am I going to explain it to my neighbors in Europe? After the Manchester and London attacks, they have no will to listen to me anymore. They don't buy my faith's stories of love; they don't care about my faith's beautiful narratives.
Dr. Mustafa Cerić, reisu-l-ulema (1993 - 2012) | June 10th, 2017
---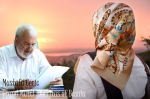 This letter is long overdue. Sorry, I was scared to write you. Indeed, I was wordless. I was dumb. My whole body was frozen. I couldn't walk. I couldn't talk. I couldn't do anything but think of what happened the other day in London. How're you doing? Are you scared like me? I wanted to tell you not to be scared, but caught myself in an additional fear. I was afraid you would think of me as a hypocrite if I tell you so.
Dr. Mustafa Cerić, reisu-l-ulema (1993 - 2012) | June 7th, 2017
---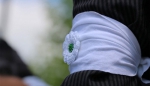 The Serbian Republic, when in Prijedor on May 31st, 1992, issued an order via local radio that the non-Serb population mark their houses with white flags or sheets, as well as wrapping white tape on their right hand before leaving their houses. This extremely humiliating act was confirmed by members of the European observation mission, which in August 1992 in the area of Prijedor noticed a white flag on the Bosniak and Croatian homes, so they can be distinguished from the Serbian houses.
Emir Ramić | May 31st, 2017
---
The big success of young Bosniaks in New York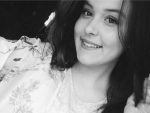 The first constitutional convention is when the United States Constitution was finally signed and framed. If there were to be another constitutional convention in New York, these are the final proposals that I would want the elected delegates to discuss and develop.
Mersina Ziljkić | May 18th, 2017
---