War criminal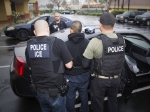 Officers from US Immigration and Customs Enforcement, ICE, and the Removal Operation, ERO, on Monday deported Srdjan Bilic, 44, wanted for crimes allegedly committed during his military service in the Bosnian war, the ICE confirmed in a press release on Monday.
Bilic arrived on Tuesday at Nikola Tesla Airport in Belgrade, Serbia, where he was transferred to the custody of Serbian law enforcement agencies.
Balkaninsight.com | May 24th, 2017
---
Press release of the Institute for Research of Genocide Canada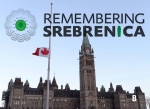 I would like to thank you for reminding me that 11th is a day of remembrance for the victims of the genocide in Srebrenica. It is heartwarming to hear of your work to ensure that this tragedy is not forgotten. I will ensure that Flower of Srebrenica are distributed to all parties before the House of Commons adjourns for the summer.
B.net | May 17th, 2017
---
New York: Bronx elementary school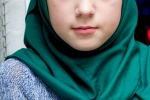 Doctors at Jacobi Hospital determined that the girl's cornea wasn't damaged, police sources said.
"This alleged behavior is completely unacceptable," a statement from Michael Aciman, a Department of Education spokesman, said. "This individual was removed from the school immediately and his employment has been terminated."
May 10th, 2017
---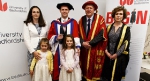 Nedžad Avdić was just 17 years old when was taken captive by the Bosnian Serb forces and forced to face a firing squad. One of just a handful of men to survive the mass executions, Nedžad has devoted his life to speaking out on the need to tackle hatred and bring communities together to prevent similar atrocities from happening in the future.
April 25th, 2017
---
Washington, D.C.: April 28-29, 2017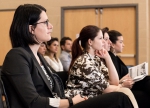 Gathering Bosnian and Herzegovinian Diaspora from across Canada and the US, BiHDC aims to build solidarity amongst this group based on multiculturalism, religious diversity and peace through education.
B.net | March 31st, 2017
---
America took in 169,000 Bosnian war refugees during the nineties. I was one of them.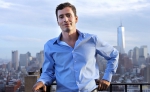 I am grateful to the church and synagogue members who helped us, the doctors and dentists who treated us for free, and to our lifelong friend, the Rev. Don Hodges, the first American to extend his hand at the airport, welcoming us to our new homeland.
Kenan Trebinčević | March 24th, 2017
---
Aisa Purak published her first book titled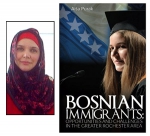 Aisa Purak published her first book titled "Bosnian Immigrants: Opportunities and Challenges" Her book evaluates the study of a sample of 100 Bosnian families who immigrated to Rochester and found a way to adapt to life in the new society. These Bosnians still face cultural and religious challenges, even after over a decade living here.
B.net | March 17th, 2017
---
The Congress of North American Bosniaks and Institute for Research of Genocide Canada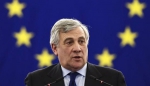 These challenges are very real, as is the strength, hope and determination of the Bosnian people to overcome these obstacles in efforts of building a better and harmonious future for all people of Bosnia and Herzegovina.
CNAB | February 23rd, 2017
---
Press Release of the International team of experts of the Institute for Research of Genocide Canada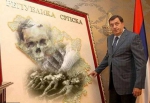 Redrawing the borders is Dodik's goal; the dissolution of the EU is his pledge for the dissolution of Bosnia and Herzegovina, and the panic of the European leadership is a state which he, along with his protectors, desires and prepares for.
B.net | February 10th, 2017
---
Intellectuals, experts, scientists and researchers genocide suggest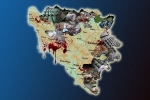 The heads of the Missions of the Republic Srpska most likely work not for the interests of the Serb people, but for Milorad Dodik whose interests are: secession, war, expulsion, conflict and anti-Dayton activities.
B.net | February 8th, 2017
---
After US President Donald Trump issued an executive order temporarily banning all refugees and all nationals from seven Muslim-majority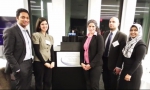 Srebrenica showed how the big ones became little, how the powerful ones became shameful, and the powerless became stronger in belief that justice is reachable, and that no one can escape it. Justice is reachable, no one can escape it...
B.net | February 4th, 2017
---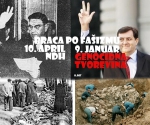 "It is public knowledge that for the past 10 years we have contacts with certain agencies (in the U.S). Thanks to that we had a good standing of Republica Srpska in the past and we were able to provide explanations regarding certain questions", Dodik said, according to Bosnian news agency FENA. "That's not a lot of money, if you consider the time over which it was spent."
VOA | February 3rd, 2017
---
Institute for Research of Genocide, Canada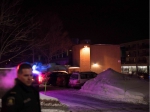 The attack came a day after Canadian Prime Minister confirmed the willingness of Canada to accept the refugees, regardless of their faith, as the White House made a decision to ban entry into the United States citizens of seven Muslim countries.
B.net | January 31st, 2017
---
The Institute for Research of Genocide Canada sent letter to The Right Honourable Justin P. J. Trudeau and The Honourable Chrystia Freeland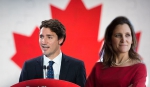 This request is being made on the account of preserving peace, progress made since the end of the war that Dodik seeks to reverse, BiH's borders and human rights in the region by upholding the Dayton Accords...
B.net | January 23rd, 2017
---
Action Supports U.S. Commitment to Sovereignty and Territorial Integrity of Bosnia and Herzegovina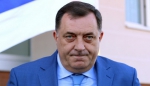 "By obstructing the Dayton Accords, Milorad Dodik poses a significant threat to the sovereignty and territorial integrity of Bosnia and Herzegovina," said John E. Smith, Acting OFAC Director. "Today's action underscores the U.S. commitment to the Dayton Accords and supports international efforts for the country's continued European integration."
January 18th, 2017
---