New York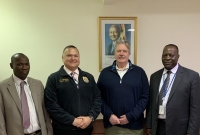 Judge LaBuda has for several years lectured and provided legal guidance to Ugandian Judges and Prosecutors on Criminal procedures and Scientific evidence in Criminal proceedings, as part of ongoing Rule of Law programs in Afrika and Eastern Europe including Bosnia, Serbia, Slovenia and Hungary.
B.net | January 16th, 2020
---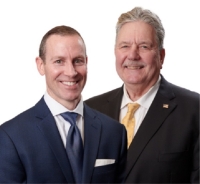 He has presided over thousands of litigation cases involving motor vehicle accidents, and malpractice claims. He also brings a wealth of knowledge concerning family and corporate law, contracts, and real estate law. His experience and broad knowledge is a welcome addition to Sobo & Sobo.
January 10th, 2020
---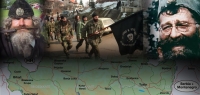 "I hope that at least one of the registry courts will have sense enough to uphold the request, but unfortunately, the Bosnian judiciary is most often governed by politics, so I am not sure that it will actually happen," Salihagic-Brcic said.
BIRN | January 10th, 2020
---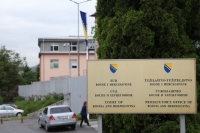 Groups of Serbs marked Orthodox Christmas Eve by driving in convoys playing loud Serbian songs through Srebrenica, Visegrad and Bratunac, areas where a minority of Bosniaks have returned since large-scale crimes were committed there during the war.
BIRN | January 8th, 2020
---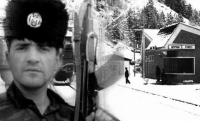 Five people are on trial in Belgrade – Gojko Lukic, brothers Dusko and Gojko Vasiljevic, Jovan Lipovac and Dragana Djekic. Apart from Lipovac, who was a Bosnian Serb Army soldier, they were members of the Avengers paramilitary unit.
BIRN | January 7th, 2020
---

Orthodox Christmas celebrations by Serbs driving through Srebrenica, Visegrad and Bratunac in convoys of cars blaring Serbian songs sparked calls for an official investigation into claims that they terrified Bosniaks.
BIRN | January 7th, 2020
---
B.net | January 5th, 2020
---
2020 Presidential elections in Croatia: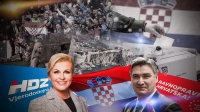 There are two common individual characteristics of the presidential candidates. Both Kolinda Grabar-Kitarović and Zoran Milanović are hard-core negators of the recent Croatian history, who deny the crimes committed during the Homeland War by Croatian armed forces...
IFIMES | January 3rd, 2020
---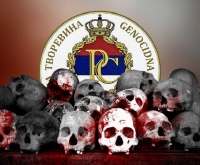 We consider January 9 as the beginning of open non-recognition of the state authority of Bosnia and Herzegovina. The Republika Srpska entity is not the result of a Serb desire for freedom, but on a contrary a large-scale Serb project led by accused war criminal Slobodan Milosevic.
B.net | January 2nd, 2020
---
Nermina Markisic is the daughter of Bosnian refugees and is now at the top of her class at St. Francis College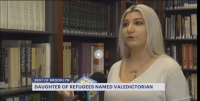 Everyone and everything they held dear was left behind, all to arrive in a foreign country with next to nothing.
"We didn't have money or clothing - anything to our name," says Markisic.
December 20th, 2019
---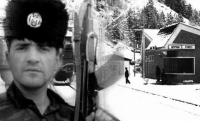 The Bosnian state prosecution on Friday charged Milan Lukic, the wartime leader of the Avengers paramilitary group, with crimes against 20 passengers who were abducted from a train at Strpci station near Visegrad in eastern Bosnia in February 1993 and then murdered.
BIRN | December 16th, 2019
---
Islamic Cultural Center Behar – Grand Rapids, Michigan - Announces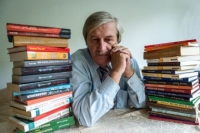 This year's contest is also open for works in the English, German and Turkish languages and we are going to award the best essay/short story for each language category.
B.net | December 14th, 2019
---
New York/Ljubljana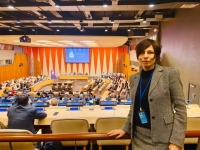 The event was opened by the Chef of Cabinet to the Secretary-General of the UN António Guterres Maria Luiza Ribeiro Viotti, on his behalf. Representatives of the Multi Faith Advisory Council to the UN Interagency Task Force on Religion and Development offered an interfaith prayer.
IFIMES | December 12th, 2019
---
B.net | December 12th, 2019
---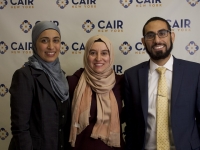 In September, CAIR-NY filed suit to compel the Department of Homeland Security (DHS) and United States Citizenship and Immigration Services (USCIS) to schedule Rudina Cinari's Naturalization Oath ceremony after her naturalization had been delayed more than 58 months.
B.net | December 5th, 2019
---