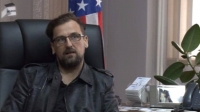 "With this law, we want to define and prohibit hate speech targeted against a group of people or member of a group on the basis of their racial, religious, national or ethnic affiliation, origin, skin colour, gender, sexual orientation, gender identity or other characteristics, including but not limited to people with disabilities and disadvantaged children," said Marjanovic.
BIRN | September 21st, 2019
---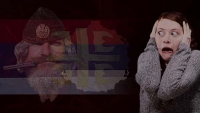 A Belgrade court sentenced Nikola Vida Lujic, a former member of Serbian State Security's notorious Special Operations Unit, to eight years in prison for raping a woman in Brcko in Bosnia in June 1992.
BIRN | September 19th, 2019
---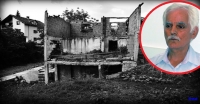 The prosecutor told the Bosnian state court in his closing statement on Thursday that Radomir Susnjar, alias Lalco, should be given the maximum possible prison sentence for his participation in the murder of 57 civilians in a house in Pionirska Street in Visegrad in June 1992.
BIRN | September 16th, 2019
---
Serbian-Montenegro's war criminal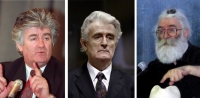 In March this year, the Hague court sentenced Karadzic to life in prison for the 1995 genocide of Bosniaks from Srebrenica, for terrorising the civilian population of Sarajevo with a long-running campaign of shelling and sniper attacks, for the persecution and extermination of Bosniaks and Croats in 20 municipalities across the country, and for taking UN peacekeepers hostage.
BIRN | September 4th, 2019
---
Sarajevo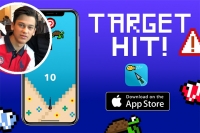 Like most children, Bilal spent most of his free time playing games and dreaming about making his own one day. Bilal found the idea for the game in a positive ECO-FRIENDLY trend and pixelated style of the world famous Flappy Bird game.
B.net | September 2nd, 2019
---
The Humanity of a Bosniak Muslim Doctor in New York
The toddler's father, in panic, sobs and tears, sees that the child has rolled his eyes, parted with this the world, cries to the doctor: "Let him go! Let him go."
Bosniaks.Net | September 1st, 2019
---
Muslim civil rights group asks for public's help in identifying white male suspect who shouted Islamophobic slurs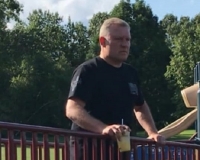 According to Rashad Mohamed Benantar, while he was at the Crossings of Colonie playground yesterday with his young nephews and one-month-old son, a white man approached his nephews. The man allegedly began to shout Islamophobic, xenophobic and racist comments such as "your prophet is a dog" and "this is a Christian country" at the children.
B.net | September 1st, 2019
---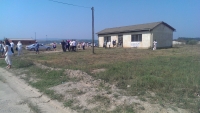 Camp survivor Nusreta Sivac, who was held at Omarska for around two months, said that, like the other women detainees at the Bosnian Serb-run camp, she began her "working days" there by counting the number of dead bodies "thrown" overnight onto the lawn in front of the Bijela Kuca.
BIRN | August 22nd, 2019
---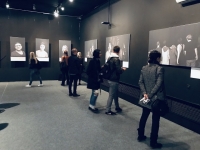 An exhibition titled "Breaking Free", hosted by the "Forgotten Children of War" association – focusing on the stigmatized children of the 1992-5 war in Bosnia and Herzegovina – will open at the Cultural Centre in Srebrenica, in eastern Bosnia, on Saturday.
BIRN | August 14th, 2019
---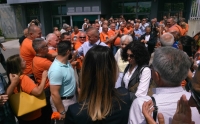 The Bosnian state court on Tuesday cleared former Bosnian Army brigade commander Ahmet Sejdic of 11 counts of inhumane treatment of Serb civilians and prisoners of war from the Bosnian Serb Army in the period between July 1992 and February 1993.
BIRN | July 20th, 2019
---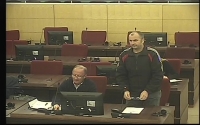 The appeals chamber of the Bosnian state court on Thursday found Dragan Janjic guilty, in his capacity as a former police officer, of hitting and then raping a woman at the police station in Miljevina in the Foca municipality during the war in August 1992.
BIRN | July 20th, 2019
---
Responsible for Genocide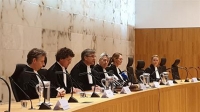 The Dutch Supreme Court ruled on Friday that the Netherlands was partially liable for the deaths of around 350 Bosniak men who were handed over to Bosnian Serb Army troops on July 13, 1995 by the UN's Dutch Battalion of peacekeepers, based near Srebrenica, and later killed.
BIRN | July 20th, 2019
---
WJC - Jewish Diplomatic Corps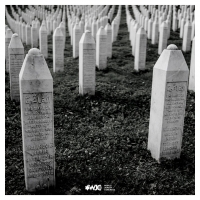 The largest bloodbath in Europe since WWII began on this day 24 years ago. It became known as the Srebrenica massacre. Over 8,000 men and boys were murdered for one reason only: They were Bosnian Muslims. And the world sat idly by.
B.net | July 12th, 2019
---
The United States of America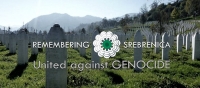 The United States remains a steadfast partner of the people of Bosnia and Herzegovina. Today, as we remember the fallen, we reaffirm our commitment to building peace and prosperity throughout the region and to ensuring such a tragedy can never happen again.
B.net | July 11th, 2019
---
Institute for Research of Genocide Canada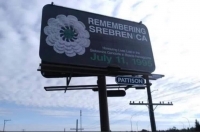 On the occasion of the 24th anniversary of the genocide in Srebrenica, mayors of the Canadian cities of Toronto, Hamilton, Windsor and Saskatoon proclaimed July 11th the Remembrance Day of the Genocide in Srebrenica.
IRGC | July 10th, 2019
---