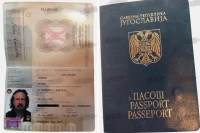 Handke's Yugoslav passport is important because of an ongoing international controversy over the Nobel organization giving what is considered the world's most important literary prize to a writer accused of being a genocide apologist.
B.net | November 7th, 2019
---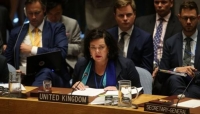 And we join other colleagues in welcoming the unanimous adoption of the resolution for a further 12 months, authorising the European Union to continue Operation Althea. This demonstrates the continued commitment of the international community to Bosnia's security and stability, but as the French representative said, it also underscores Bosnia's European and Euro-Atlantic direction and trajectory.
B.net | November 6th, 2019
---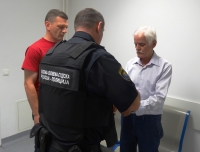 A court in Bosnia has sentenced a former Serb fighter to 20 years in prison for a wartime massacre of 57 Bosniak civilians who were locked in a house and burned alive, including two children.
AP | October 30th, 2019
---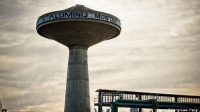 M.T. Abraham Group's proposal, with all its components, including complete analysis, future investments and projections, has been carefully considered to address all difficulties and challenges currently faced by the factory.
B.net | October 22nd, 2019
---
Western Balkans 2019: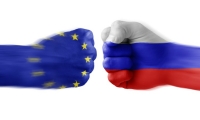 European leaders have often confirmed their support to the Western Balkans and its Euro Atlantic road, expressing at the same time concerns about the impact of individual states in the region, particularly Russia, China and Turkey.
IFIMES | October 17th, 2019
---
Reaction on the award of Nobel Prize to Peter Handke, The notorious denier of Serbian Genocide in Bosnia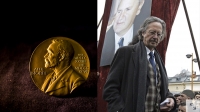 he victims of Genocide in Bosnia well survive this insult from the Noble Prize, but the Nobel Prize will not recover form this shameful act before decent, truth loving, peace promoting and heart feeling people...
Dr. Mustafa Cerić, reisu-l-ulema (1993 - 2012) | October 11th, 2019
---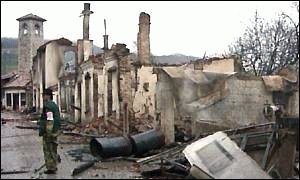 The Bosnian prosecution on Thursday charged Radovan Paprica, alias Papro, and Slavko Ognjenovic, alias Macak, with committing crimes against humanity in Foca in eastern Bosnia in 1992 while they were members of the Bosnian Serb Army.
BIRN | October 6th, 2019
---
War crime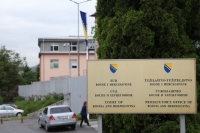 Former Bosnian Serb soldier Zeljko Novakovic will be tried for crimes against humanity for participating in the murders, torture and persecution of Bosniak civilians in villages in the Bosanski Novi area in 1992.
BIRN | October 6th, 2019
---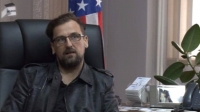 "With this law, we want to define and prohibit hate speech targeted against a group of people or member of a group on the basis of their racial, religious, national or ethnic affiliation, origin, skin colour, gender, sexual orientation, gender identity or other characteristics, including but not limited to people with disabilities and disadvantaged children," said Marjanovic.
BIRN | September 21st, 2019
---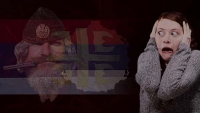 A Belgrade court sentenced Nikola Vida Lujic, a former member of Serbian State Security's notorious Special Operations Unit, to eight years in prison for raping a woman in Brcko in Bosnia in June 1992.
BIRN | September 19th, 2019
---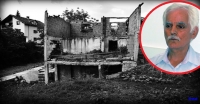 The prosecutor told the Bosnian state court in his closing statement on Thursday that Radomir Susnjar, alias Lalco, should be given the maximum possible prison sentence for his participation in the murder of 57 civilians in a house in Pionirska Street in Visegrad in June 1992.
BIRN | September 16th, 2019
---
Serbian-Montenegro's war criminal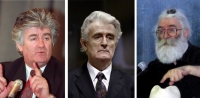 In March this year, the Hague court sentenced Karadzic to life in prison for the 1995 genocide of Bosniaks from Srebrenica, for terrorising the civilian population of Sarajevo with a long-running campaign of shelling and sniper attacks, for the persecution and extermination of Bosniaks and Croats in 20 municipalities across the country, and for taking UN peacekeepers hostage.
BIRN | September 4th, 2019
---
Sarajevo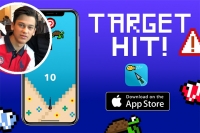 Like most children, Bilal spent most of his free time playing games and dreaming about making his own one day. Bilal found the idea for the game in a positive ECO-FRIENDLY trend and pixelated style of the world famous Flappy Bird game.
B.net | September 2nd, 2019
---
The Humanity of a Bosniak Muslim Doctor in New York
The toddler's father, in panic, sobs and tears, sees that the child has rolled his eyes, parted with this the world, cries to the doctor: "Let him go! Let him go."
Bosniaks.Net | September 1st, 2019
---
Muslim civil rights group asks for public's help in identifying white male suspect who shouted Islamophobic slurs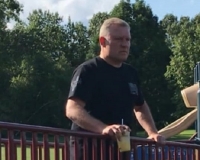 According to Rashad Mohamed Benantar, while he was at the Crossings of Colonie playground yesterday with his young nephews and one-month-old son, a white man approached his nephews. The man allegedly began to shout Islamophobic, xenophobic and racist comments such as "your prophet is a dog" and "this is a Christian country" at the children.
B.net | September 1st, 2019
---