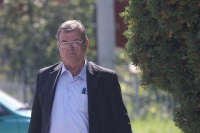 "Following the assessment of the evidence, the chamber has determined that the prosecution of Bosnia and Herzegovina has proved, beyond reasonable doubt, that the defendant committed the crime as described in the indictment," judge Mediha Pasic said.
BIRN | September 20th, 2018
---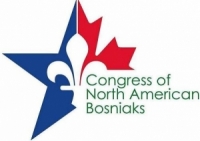 ...the political establishment of the RS is once again attempting to conduct a revision of historical, scientific and judicial facts about the country of Bosnia and Herzegovina, Bosnian language, Bosniaks, aggression and genocide...
CNAB | September 7th, 2018
---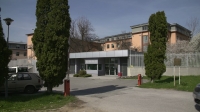 An indictment filed with the Court of Bosnia and Herzegovina for confirmation alleges that Slobodan Curcic, in his capacity as a former member of the Bosnian Serb Army, VRS, shot dead two Bosniak civilians during a Bosnian Serb army attack on the village of Hum in the municipality of Foca in eastern Bosnia in 1992.
BIRN | September 6th, 2018
---
Missing Persons: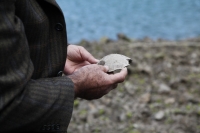 She said she believes that a wartime official called Jovo Tintor knows where her loved ones were taken. Tintor, the former president of the Crisis Committee in the Vogosca municipality, is standing trial before the Bosnian state court on charges that include the detentions at Planjina Kuca.
BIRN | August 30th, 2018
---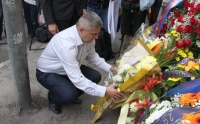 The market was also hit on February 5, 1994 by a shell that killed 68 people and injured another 144.
The Union of Civilian Victims of War of Sarajevo Canton estimates that on average, 329 shells fell on the Bosnian capital every day during the siege that lasted 1,425 days.
A total of 11,541 civilians were killed, including 1,601 children. At least 50,000 people were injured.
BIRN | August 29th, 2018
---
Miserable sentences for serious war crimes miserable sentences for serious war crimes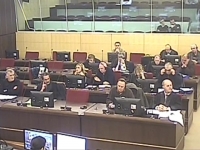 All five former members of the Croatian Defence Forces, HVO, were found guilty of holding Bosniak prisoners in inhumane conditions, permitting their abuse, giving them little food and taking them to do forced labour.
BIRN | August 29th, 2018
---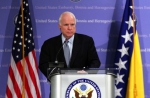 The Bosnian community have lost a great friend who stood by us in the fateful moments of the struggle for survival. We will never forget his friendship.
He will always be remembered for his belief in freedom and faithful fighter. For his deep and abiding gratitude expressed during our darkest moments, we will always be grateful.
B.net | August 27th, 2018
---
War criminal Radomir Susnjar charged with participating in the murder of 57 people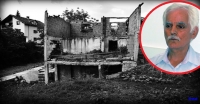 He has been charged with participating, along with other members of the Bosnian Serb Army, VRS, and paramilitary formations, in unlawful imprisonment and robbing of Bosniak civilians from the village of Koritnik, who were then locked inside a house in Pionirska Street in Visegrad.
BIRN | August 24th, 2018
---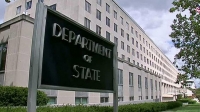 The US State Department on Wednesday criticised the decision by lawmakers in Bosnia's Serb-dominated Republika Srpska entity to annul a report that acknowledged that Bosnian Serb forces killed thousands of Bosniaks from Srebrenica in 1995.
BIRN | August 20th, 2018
---
US Department of State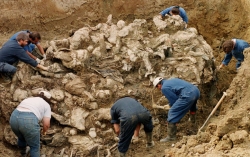 Attempts to reject or amend the report on Srebrenica are part of wider efforts to revise the facts of the past war, to deny history, and to politicize tragedy. It is in the interest of the citizens of Republika Srpska to reverse the trend of revering convicted war criminals as heroes, and to ensure their crimes continue to be publicly rejected.
B.net | August 16th, 2018
---
SREBRENICA, Bosnia and Herzegovina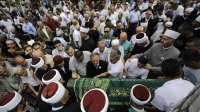 "I will no longer be able to be a mother," she said in the wake of the disaster.
"I will not have a grandchild. I will not have a son and I will no longer know what all of this happiness means."
AA | July 25th, 2018
---
Washington, D.C.: July 11, 2018, 23 years after Srebrenica's Genocide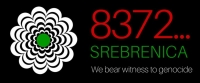 Today, together with His Excellency Ambassador Haris Hrle, Bosnia and Herzegovina's Ambassador to the United States, Srebrenica genocide survivor Muska Smajlagic, Ida SeferRoche, President of the Bosnian-Americn Genocide Institute (BAGI) and Gideon Culman, one of the founding members of the Muslim-Jewish Advisory Council DC, ACBH commemorated the twenty-third anniversary of the Srebrenica Genocide on Capitol Hill.
ACBiH | July 12th, 2018
---

Twenty-three years after the Srebrenica genocide, and despite the promise of "Never Again," the war in Syria continues to rage with no end in sight, and the Rohingya crisis bears the hallmarks of genocide.
ACBiH | July 9th, 2018
---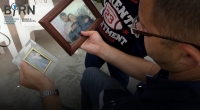 "Baby Muhic, who was born on July 13, 1995, is the youngest, while Saha Izmirlic, born in 1901, is the oldest victim of Srebrenica genocide. They were exhumed from a mass grave found within the of the Battery Factory complex in Potocari [near Srebrenica] in 2012," said Lejla Cengic, the spokesperson for the Missing Persons Institute.
BIRN | July 5th, 2018
---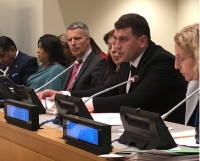 Patten said that during a visit to Sarajevo in Bosnia-Herzegovina last year she met Alen Muhic, who was born to a rape victim in 1993 during the Bosnian war, and was "very impressed by his resilience, by the work he was doing within the organization Forgotten Children of War."
June 20th, 2018
---