SREBRENICA, Bosnia and Herzegovina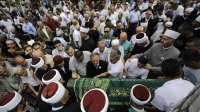 "I will no longer be able to be a mother," she said in the wake of the disaster.
"I will not have a grandchild. I will not have a son and I will no longer know what all of this happiness means."
AA | July 25th, 2018
---
Washington, D.C.: July 11, 2018, 23 years after Srebrenica's Genocide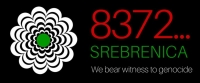 Today, together with His Excellency Ambassador Haris Hrle, Bosnia and Herzegovina's Ambassador to the United States, Srebrenica genocide survivor Muska Smajlagic, Ida SeferRoche, President of the Bosnian-Americn Genocide Institute (BAGI) and Gideon Culman, one of the founding members of the Muslim-Jewish Advisory Council DC, ACBH commemorated the twenty-third anniversary of the Srebrenica Genocide on Capitol Hill.
ACBiH | July 12th, 2018
---

Twenty-three years after the Srebrenica genocide, and despite the promise of "Never Again," the war in Syria continues to rage with no end in sight, and the Rohingya crisis bears the hallmarks of genocide.
ACBiH | July 9th, 2018
---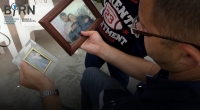 "Baby Muhic, who was born on July 13, 1995, is the youngest, while Saha Izmirlic, born in 1901, is the oldest victim of Srebrenica genocide. They were exhumed from a mass grave found within the of the Battery Factory complex in Potocari [near Srebrenica] in 2012," said Lejla Cengic, the spokesperson for the Missing Persons Institute.
BIRN | July 5th, 2018
---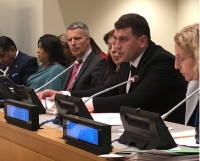 Patten said that during a visit to Sarajevo in Bosnia-Herzegovina last year she met Alen Muhic, who was born to a rape victim in 1993 during the Bosnian war, and was "very impressed by his resilience, by the work he was doing within the organization Forgotten Children of War."
June 20th, 2018
---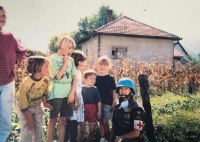 Chouinard worked in the intensive care unit during her first month, but she also joined an aid supply convoy in Kiseljak, where one of her fellow UN peacekeepers died.
"For me June [1992] was the hardest month, because we lost our colleague who got killed with a handheld grenade launcher," Chouinard said, explaining how his death made her realise that even UN peacekeepers were not safe from harm in Bosnia's war.
BIRN | June 19th, 2018
---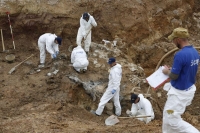 Investigators from Bosnia's Missing Persons Institute who search for the remains of war victims have suffered injuries and contracted physical and mental illnesses while conducting exhumations in contaminated and dangerous terrains.
BIRN | June 7th, 2018
---
This can only happen in Bosnia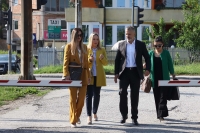 Before the trial started, the defence asked the UN tribunal in The Hague to order a halt to the proceedings against Oric, arguing that he had already been tried for and acquitted of war crimes in Srebrenica by the Hague court and should not stand trial for the same crimes twice.
BIRN | June 5th, 2018
---
Genocide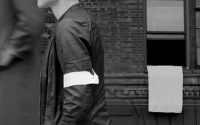 This campaign hopes to counter human rights violations such as the refusal of Prijedor's local authorities to permit the construction of a memorial for the innocent civilian victims that were killed in the notorious concentration camp at Omarska.
ACBiH | June 1st, 2018
---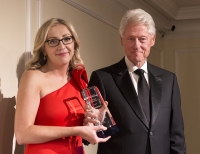 The opportunities that I and the people with whom I had the honor to work had to try to end the genocide in Bosnia and make a new beginning, was one of the most important things that ever happened to me, not just as President, but in my life.
ACBiH | May 12th, 2018
---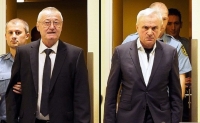 "The purpose of burning the houses was to expel the population and clear them out, considering they represented a threat to Serbs after the attacks of [Bosnian Army commander] Naser Oric and his units," said the witness.
BIRN | May 9th, 2018
---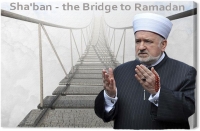 In this sense, the Prophet pbuh showed respect and special care to the elderly people and those of high status. For instance, when Al Ashajj, who was the chief of his people, came to the Messenger of Allah pbuh, his noble companions, may Allah be pleased with them, gave space for him and the Prophet pbuh welcomed him and made him sit close to him.
Dr. Mustafa Cerić, reisu-l-ulema (1993 - 2012) | April 21st, 2018
---
Now Is the Time: A Message from Museum Directors on Yom HaShoah (Holocaust Remembrance Day)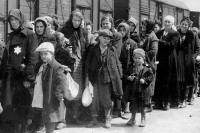 When Holocaust survivors present their personal histories to school groups, teachers, educators, and public audiences, they are committing acts of astonishing generosity. These presentations are logistical feats that make demands on survivors' minds and spirits.
April 16th, 2018
---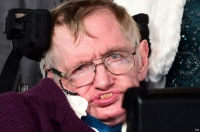 Renowned British physicist Stephen Hawking died peacefully at home in the British university city of Cambridge in the early hours of Wednesday at the age of 76, his family spokesman said.
March 15th, 2018
---
LECTURE, MODERN AND CLASSICAL LANGUAGES AND LITERATURES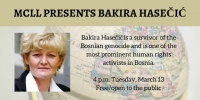 Two short documentary screenings — "Mission Rape: A Tool of War" and "One Woman Army" — will be followed by Q&A with Hasečić. This event will take place from 4-5:50 p.m. on Tuesday, March 13, in Room 103 of the Peters Business Building.
March 13th, 2018
---