Action Supports U.S. Commitment to Sovereignty and Territorial Integrity of Bosnia and Herzegovina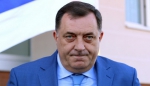 "By obstructing the Dayton Accords, Milorad Dodik poses a significant threat to the sovereignty and territorial integrity of Bosnia and Herzegovina," said John E. Smith, Acting OFAC Director. "Today's action underscores the U.S. commitment to the Dayton Accords and supports international efforts for the country's continued European integration."
January 18th, 2017
---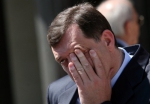 Dodik has called for independence for Republika Srpska, questioned the legitimacy of the judiciary, threatened to hold a referendum on the status of the court system as well as withdraw Republika Srpska soldiers from the country's unified military.
Reuters | January 18th, 2017
---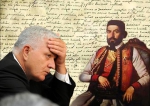 A day afterwards, the Bosniak-American National Association in New York, said it was "disgusted with the news" that the new government of Prime Minister Dusko Markovic had proposed such a law.
"This is an intolerable and utterly uncivilised act to propose at the national level memorialisation of the birthday of a genocidal poet, author of criminal epic 'The Mountain Wreath'," the organisation said in a statement.
BIRN | January 4th, 2017
---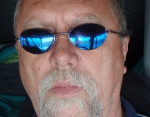 Alexander Kneginich, 56, was indicted under seal by a federal grand jury on Dec. 15, 2016, with fraudulently obtaining U.S. citizenship after he emigrated from Bosnia-Herzegovina to the United States. Kneginich was arrested in Kalamazoo, Michigan, this morning, and the indictment was unsealed after his initial appearance.
December 20th, 2016
---

According to the indictment, Kneginich also lied about his wife's citizenship, claiming she was an ethnic Croatian and that, because he's a Serb, they experienced persecution in Bosnia due to their ethnically-mixed marriage.
December 20th, 2016
---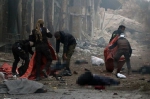 Footage – understood to be from Aleppo – shows rivers of blood, buildings reduced rubble and hundreds bodies, including children, strewn across the city's streets.
At least 50,000 people are believed to trapped as the Syrian and Russian armies continue their onslaught.
December 13th, 2016
---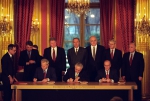 None of the three signatories of the agreement is now alive, and neither is Holbrooke. The war in BiH was officially terminated with the initialization of this act on December 14, 1995 in Paris. It was terminated after the genocide in Srebrenica committed on July 11 that year, when the Army of Republika Srpska under the command of Ratko Mladić killed more than 8.000 Bosniaks, mostly men and boys.
November 21st, 2016
---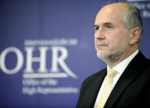 Further contributing to the rising tension was the 15 July RSNA decision to organize, on 25 September (one week before municipal elections in BiH), an RS-wide referendum on whether to support 9 January as "Day of RS."
November 7th, 2016
---
Sarajevo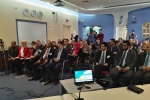 The symposium aims to bring together scholars, media experts, and social influencers from different disciplinary backgrounds to conduct an open discussion on the impact of the new media on youth in Bosnia and the Middle East. A special emphasis will be on the role of social media in identifying young people's identity, behavior, and social participation.
B.net | October 27th, 2016
---
Education USA - Bosnia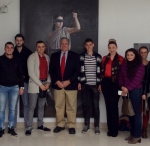 "I am proud to to explain how our legal system and law adapts and responds to changes in our society, yet has been serving the needs of people and justice for over 230 years without interruption!", said Judge LaBuda.
B.net | October 25th, 2016
---
Bosnia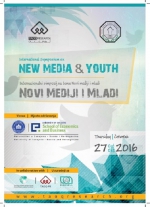 Taoq Research from Saudi Arabia and the Centre for Balkan and Middle Eastern Studies from Sarajevo organized symposium on "Media and Youth" that will be held on Thursday 27 October 2016 at 9:30 AM at the School of Economics and Business, University of Sarajevo.
B.net | October 18th, 2016
---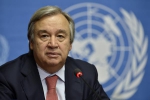 During his time as President of the 67th UN General Assembly (UNGA), former Serbian Foreign Minister Jeremic consistently used the UN as a platform to spread Serbian nationalist agenda. In a series of highly inappropriate and controversial events, Mr. Jeremic organized an inflammatory debate on the topic of the International Criminal Tribunal for the former Yugoslavia (ICTY).
ACBiH | October 7th, 2016
---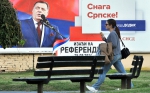 The referendum, on whether to mark Jan. 9 as "Statehood Day" in the Serb Republic part of Bosnia, will be the first since a 1992 plebiscite on secession from then-Yugoslavia that ignited three years of ethnic war in which 100,000 were killed.
September 25th, 2016
---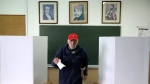 BBC | September 25th, 2016
---
Advisory Council for Bosnia and Herzegovina (ACBH)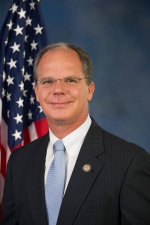 "We are honored to have Congressman Guthrie as a member of the Bosnia Caucus and we look forward to working with him and his staff on issues related to Bosnia and Herzegovina (BiH) and on further strengthening the bond between the United States and BiH," stated ACBH Executive Director, Ajla Delkic.
ACBiH | September 21st, 2016
---