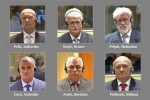 Those six men now await the verdict in their appeal against their convictions for crimes against humanity at the International Criminal Tribunal for the Former Yugoslavia in The Hague on Wednesday.
The first-instance verdict in 2013 sentenced Jadranko Prlic, Bruno Stojic, Slobodan Praljak, Milivoje Petkovic, Valentin Coric and Berislav Pusic to a total of 111 years in jail.
BIRN | November 27th, 2017
---
The Advisory Council for Bosnia and Herzegovina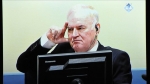 Known as the "Butcher of Bosnia," Mladic served in the Yugoslav Army and was then appointed as the Commander of the Main Staff of the Bosnian Serb Army in 1992, at the beginning of the war of aggression against Bosnia and Herzegovina.
ACBiH | November 23rd, 2017
---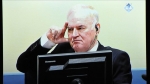 Mladic was charged with two counts of genocide and nine crimes against humanity and war crimes for his role in the conflict in the former Yugoslavia from 1992 to 1995, during which 100,000 people were killed and another 2.2 million displaced. He was found not guilty on one charge of genocide, but received a guilty verdict on each of the other 10 counts.
Mladic's lawyer, Dragan Ivetic, said it was "certain" Mladic would appeal.
CNN | November 22nd, 2017
---
Serbina war crminal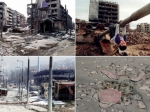 "Don't let them sleep at all. Blow their minds."
These words, spoken by former Bosnian Serb military commander Ratko Mladic on May 28, 1992, urging his forces to shell a district of Sarajevo because "because there are not many Serbs" living there, highlights the horrors suffered by residents of the Bosnian capital during more than 1,400 days under siege.
BIRN | November 17th, 2017
---
Serbian war criminal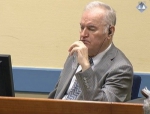 The defence noted that the Detention Unit manager has previously approved a visit to Mladic by Serbian doctors, and claimed Fakle's actions "might constitute a deliberate obstruction of the legitimate process and Detention Unit manager's decision".
BIRN | November 9th, 2017
---
The Hague: Serbian war criminals Jovica Stanisic and Franko Simatovic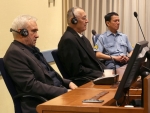 "Boca selected members of his security to shoot those men … I watched the first four murders from a distance of around 200 or 250 meters. As far as the two remaining murders are concerned, I only saw the roof of the house in which they were shot," Stoparic said.
BIRN | November 8th, 2017
---
Serbian war criminal Jovica Stanisic and Franko Simatovic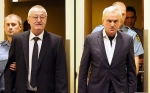 Witness Goran Stoparic told Stanisic and Simatovic's trial at the Mechanism for International Tribunals in The Hague on Tuesday that the Scorpions were formally part of the armed forces of the rebel Republic of Serbian Krajina statelet in Croatia "but the unit was sponsored by the Serbian SDB [State Security Service]".
BIRN | November 8th, 2017
---
Institute for Research Genocide, Canada and Congress of North American Bosniaks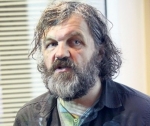 Mr. Kusturca's work and constant expression of denial is damaging to the healing process of the survivors of the genocide in BiH and we urge you to stand up for justice and truth and reject all affiliation with Mr. Kusturica and his work.
B.net | October 27th, 2017
---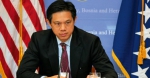 "Countries must choose which path to follow, regardless of how difficult it would be, the country has to make its strategic choices, which must be part of official policy."
"Just like Croatia did, and turned its EU membership into No. 1 priority or Montenegro to NATO. It is very important that deeds be stronger than words. There are very clear messages, "said Hoyt Brian Yee.
Bosniaks.Net | October 25th, 2017
---
Serbian war criminal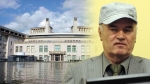 He was arrested in 2011 after having been on the run for more than a decade, and proceedings began in June that year.In their closing statement, the Hague prosecutors asked the court to sentence Mladic to life imprisonment, while the defence called for his acquittal.
BIRN | October 18th, 2017
---
Beijing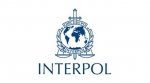 Palestine joined Interpol as a member state on Wednesday, a move opposed by Israel, in a vote at the international police organisation's general assembly in Beijing.
"This victory was made possible because of the principled position of the majority of Interpol members," Palestinian Foreign Minister Riyad Al-Maliki said in a statement.
September 27th, 2017
---
Croatia and the West Balkan region: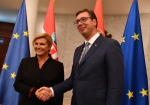 Grabar-Kitarović and Vučić are both in their own way jointly responsible for disagreements and conflicts with Bosnia and Herzegovina, Slovenia, Macedonia, Montenegro, Hungary, Kosovo, Romania, Albania and even Italy, while direct relations between Croatia and Serbia are constantly marked by war rhetoric with an emphasis on the last regional war and World War II.
IFIMES | September 24th, 2017
---
Letter the Institute for Research of Genocide Canada to the Canadian Prime Minister Justin Trudeau
Genocide is now being committed against the Rohingya Muslim minority by the Myanmar government. The Rohingya – numbering around one million – are a long-persecuted minority in Myanmar.
IRGC | September 14th, 2017
---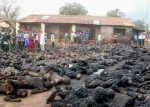 The un civil rights reports have been killed by 20.000 arakan Muslims, thousands of Muslim women were raped by soldiers, police and Buddhist monks.
In this process, the Muslims were seized and the Muslims were forced into the forced migration.
August 30th, 2017
---
Richmond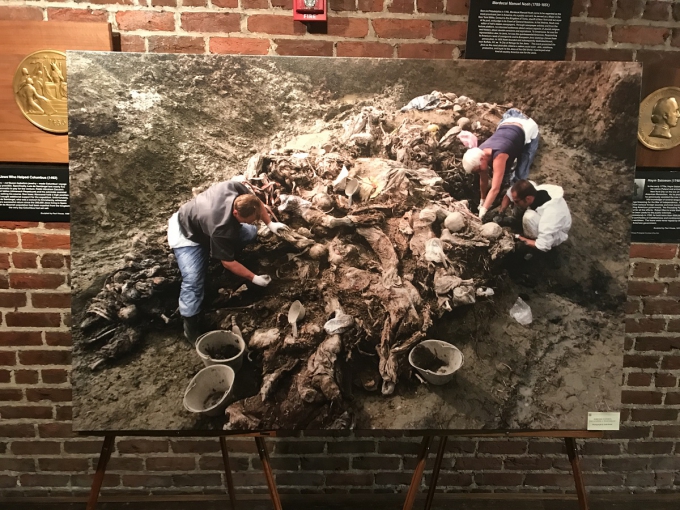 A country in which a genocide has been committed, with many attempts, has not adopted a document on the conviction of genocide. The Euro-Atlantic future of Bosnia and Herzegovina implies, among other things, the adoption of a resolution on the conviction of genocide, implies developing a system of education that will teach generations that multiple aggression were committed against the Republic of Bosnia and Herzegovina, and a Bosniak genocide.
B.net | July 30th, 2017
---