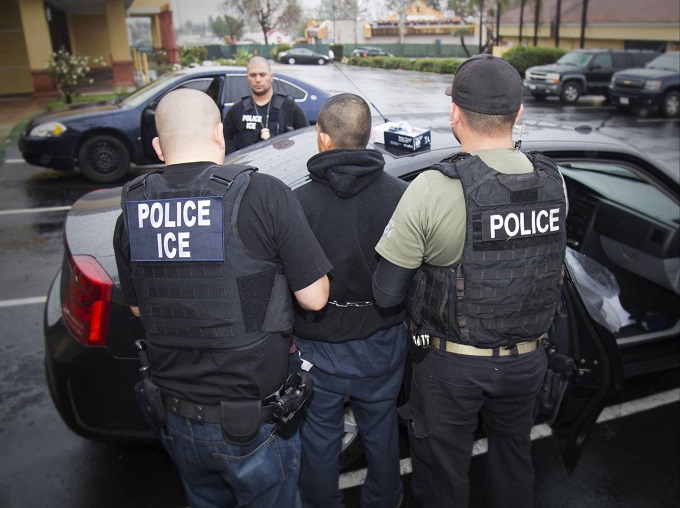 The US on Monday deported Srdjan Bilic to Serbia, where he is wanted in connection with war crimes committed in 1995 in Srebrenica in eastern Bosnia.
Officers from US Immigration and Customs Enforcement, ICE, and the Removal Operation, ERO, on Monday deported Srdjan Bilic, 44, wanted for crimes allegedly committed during his military service in the Bosnian war, the ICE confirmed in a press release on Monday.
Bilic arrived on Tuesday at Nikola Tesla Airport in Belgrade, Serbia, where he was transferred to the custody of Serbian law enforcement agencies.
"Individuals like Bilic must face justice; we will work with international partners to hold returning individuals accountable," Marc J Moore, field office director for the ERO in Miami, said.
In July 1995, Bosnian Serb forces under the command of General Ratko Mladic massacred more than 7,000 Bosniak men and boys after they overran the town in eastern Bosnia, which was packed with Bosniak [Muslim] refugees from other areas.
Although Serbia has apologised for the Srebrenica massacre, it denies it was an act of genocide.
The Council of Europe anti-discrimination commission said in a report published on May 15 that Serbia should recognise that the massacre did in fact constitute an act of genocide.
The ICE said Bilic had been a member of the Republika Srpska Army's Bratunac Brigade, a unit implicated in assisting the mass killings in Srebrenica in July 1995.
"Approximately 8,000 men and boys were executed and 30,000 women and children were violently expelled from the area in a crime that the International Criminal Tribunal for the former Yugoslavia formally ruled to be genocide in 2001," it said.
"In 2005, Kofi Annan, then Secretary General of the United Nations, labeled the Srebrenica genocide as the worst crime to take place on European soil since World War II," it added.
The ICE said also that, owing to the grave nature of the allegations against Bilic, the enforcement effort targeting him had been supported by the ICE's Human Rights Violators and War Crimes Center, HRVWCC.
Established in 2009 to further the ICE's efforts to track down and prosecute human rights abusers, the HRVWCC leverages the expertise of a select group of agents, lawyers, intelligence and research specialists, historians and analysts who direct the agency's broader enforcement efforts against these assumed offenders.
(balkaninsight.com)