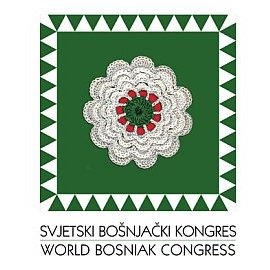 The World Bosniak Congress supports and applauds the civil society initiative known as
Prvi Mart,
which encourages voter registration of Bosnian citizens in their pre-war places of residence as a necessary pre-condition of a stable, pluralistic, and multi-ethnic Bosnia-Herzegovina.
"Two decades after the aggression and genocide in Bosnia-Herzegovina that brutally displaced millions, the Bosniak people must continue to assert their natural rights as Bosnian citizens to participate and be represented in the political process in their cities of origin. This is a civic duty of the highest order," said Dr. Mustafa Ceric, President of the World Bosniak Congress. "This is also a matter of fundamental fairness. Bosniaks should use the ballot box to reclaim what was taken from them unjustly," added Ceric.
"The support of the World Bosniak Congress is a welcome and important addition as the
Prvi Mart
initiative seeks to build a broad based coalition of religious and civil society groups that represent the will of the Bosnian people in creating an undivided, democratic, inclusive, secure and prosperous Bosnia-Herzegovina," commented Patrick McCarthy, Vice-President of the Board of Directors of the Advisory Council for Bosnia-Herzegovina.
"We consider the goals of the
Prvi Mart
initiative to be a self-evident expression of the responsibility of all Bosnians to participate in the electoral process, said Haris Hromic, Vice President of the World Bosniak Congress. "The Bosniak people within Bosnia-Herzegovina – and in the worldwide diaspora – understand the importance of their role in shaping a common future of unity and mutuality – with the protection of basic civil rights – alongside their fellow Bosnian citizens," said Hromic.
Supported by a wide sector of civil society organizations, the
Prvi Mart Coalition
seeks the:
 Sustainable returns of former residents to municipalities of their origin.
 Removal of existing barriers for Bosnia-Herzegovina's progress towards Euro-Atlantic integration.
 Laying of the foundation for the restoration of Bosnian society based on the principles of tolerance, truth, justice, equality and protection human rights.