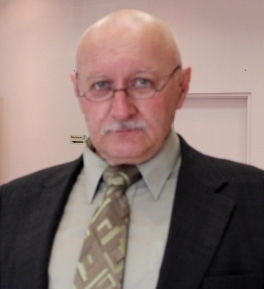 Zeljko Milicevic: Today, we have two genocide entities that were created under the hospices of the United Nations
SHAFAQNA (Shia International News Association) – Zeljko Milicevic is a president of Justice for Bosnia Task Force. In a dialogue with SHAFAQNA reporter, he summarized, in few words, the causes of the Bosnian genocide.
I come from Bosnia; I am from a Christian religion, Roman Catholic denomination and I have lived in Bosnia for 31 years before coming to Canada; I have lived in Canada for 31 years now. And I was involved in organizing assistance for the government of Bosnia in 1992 to 1995 when the eleventh genocide of European Muslims or Bosnian Muslims was committed by Christians. There is no doubt in my mind that it was based on a religious hatred involving specifically Eastern orthodox conserves and Montinangrians as well as Roman Catholic class (Christians) who have organized to divide Bosnia and (clans) of Muslims over the past three and a half centuries, ten periods of genocides were committed, four of them during the second world war between 1939 and 1945. So this is just one in a series of genocides designed either to drive or kill Muslim population in Bosnia who has established itself as the indigenous Muslim population in Europe.
[B]Do you think this will happen again?[/B]
We have to go back to the year of 1948 when two major things occurred. The United Nations by its military conquest and genocide in the land of Arabs, mainly Muslims, created this Zionist state called Israel and three months later, it was in December. Four months later, the same United Nations came with the Geneva genocide convention on convention and management of the final genocide. So I think it was seriously invertive that the Geneva genocide convention was held back until the United Nations creates the Zionist states in the lands of Arabs. So we must not forget that piece work of fact. Today, we have two genocide entities that were created under the hospices of the United Nations. The first is in Palestine and it's called Israel and the second is in Bosnia and it's called Republika Srpska, and all were made by the same forces. So it is a pattern that stretches over centuries and in our generation, over decades.
Thank you so much for your cooperation.
(shafaqna.com)