REQUEST
Respected Mr. Krivokapic,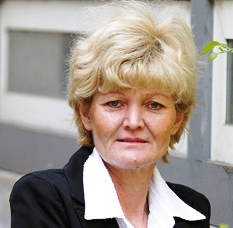 Bakira Hasečić
Greeting the recent initiatives, that have mostly on behalf of the Montenegrin officials found lack of understanding and utmost hypocritical answers, we, women victims of war, do not intend to request an apology to the victims from the remaining Milosevic's staff in Montenegro and mentors of numerous crimes.
What we do intend, however, is to request from you personally to enable us to come to the Parliament and testify on crimes performed also by those persons who represent Montenegro, and who are keen to publicly present themselves as pro-European politicians turned towards future, after so many crimes and misdeeds in the very Montenegro and participation in genocide in Bosnia and Herzegovina.
It is true that the great-Serbian ideology wanted to destroy one entire Balkan people and numerous officials and politicians of Montenegro were actively supporting this. Empty rhetoric and non-statesmen like behavior towards very well intended initiatives is not going to remove them away from the past. On the contrary. The past will eventually come to get them. Certain governmental agents among Bosnian Diaspora the following elections in Montenegro represent as a final battle with chethnic ideology. If that has been really the case, why is that so many Karadzic's fighters and assistants finds refuge in Montenegro and why is official Montenegro so hypocritical towards persecution of Bosnians from Montenegro and Bosnia and Herzegovina?
We are ready to come to Montenegro, if guaranteed total security, and under the roof of the house where you are the host, to testify on the acts of members of Montenegrin reserve forces and very concretely on specific names, i.e. perpetrators and provide information on where some of them are hiding in Montenegro.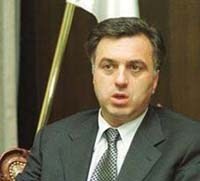 President of Montenegro Persona non gate in Bosnian
We agree, before hand, that representatives of the Montenegrin judicial bodies be invited to the meeting if they have the will and responsibility to process certain individuals.
The current president Vujanovic, from the state function he performs need not apologize to the Presidency of Bosnia and Herzegovina. He should knee down and apologize to the victims who have become what they have become due to the policy of the official Montenegro. Until he does not do so and does not pledge his authority for effective investigation and prosecution of crimes he accepts that entire Montenegrin people be faced with burden of collective responsibility.
Until he does not do so he is persona non grata in Bosnia and Herzegovina, as far as we are concerned.
We kindly ask you, as president of the Parliament of Montenegro to do whatever you can, and we believe that you could do a lot, to approach collective atonement and individualization of responsibility.
I repeat our readiness for a delegation of raped women and men, victims of concentration camps, maltreated and beaten citizens, families of the murdered in accordance with appropriate parliamentary procedure to approach the Parliament of Montenegro and provide our testimonies.
On behalf of the Association "Women – Victims of War"
President
Bakira Hasečić
DELIVERED TO:
1. Assembly of Montenegro
Mr. Ranko Krivokapić – president
2. Presidency of Bosnia and Herzegovina
3. FENA NEWS AGENCY
4. AVAZ DAILY