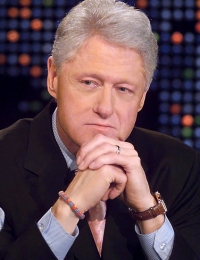 Former US President Bill Clinton invited the leaders of American University in Bosnia and Herzegovina to attend the Fifth Annual meeting of Clinton Global Initiative (CGI). The meeting, to be held in New York from September 22nd to September 25th, 2009, will be attended by eminent world experts in the fields of business, education, governmental and non-governmental sectors, while the program of the meeting includes work on and implementation of various projects intended for acting in crisis situations at both global and local levels.
"I am honored by the invitation American University in Bosnia and Herzegovina received from one of the former US Presidents who extended his outstanding support to Bosnia and Herzegovina during his term of office. I am also honored that president Clinton believes that our presence at the Fifth Annual CGI meeting may contribute to the development of projects dealing with education", said Denis Prcić, Chairman of the AUBiH Board of Trustees.
For the fifth year in a row, president Clinton hosts the annual meeting of Clinton Global Initiative (CGI), which is the only forum where world leaders act together by planning on launching specific projects – the so-called Commitment to Action, which is their response to burning economic, natural and social challenges around the world. The organization founded by the 42nd US President was joined by more than a hundred current and former statesmen, 14 Nobel Prize winners, tens of representatives coming from the non-governmental sector, as well as a significant number of distinguished individuals willing to share their experience and further develop and implement CGI action plans.
The letter sent by president Clinton to AUBiH management says that the annual CGI meeting "is the only forum where world leaders come together to turn ideas into action, and that the 1,400 Commitments to Action, estimated at 46 billion US dollars, that CGI members have made since 2005 are already improving the lives of more than 200 million people in 150 countries". www.clintonglobalinitiative.org