Dear Secretary Rodham Clinton,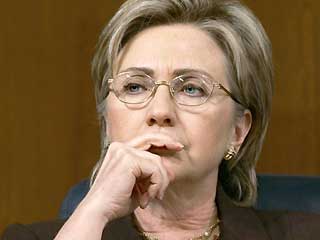 This letter is from a woman, a daughter, a sister, a wife and a mother, to another.
We have been raped for being Muslims, and for being the indigenous Muslims of Europe. We are the Bosniak women who lost our sons, brothers and fathers to the genocidal murderers who, still today, are roaming free and occupying our homes, neighbourhoods and lands, and systemically ruling over us. We are a part of the electoral majority of Bosnia and Herzegovina.
President William Jefferson Clinton did, indeed, help to stop the killing. Yet, that killing was not of our design but was brought in from the outside in order to justify grand theft of real estate of magnanimous proportions. It is called "Republika Srpska".
Even Ambassador Holbrooke publicly admitted, recently, that it was wrong to have given Radovan Karadzic the allowance of creation of that entity which has never before existed in the history of Bosnia and Herzegovina. In doing so, the western world fell on its collective knees before lawlessness and, as we all can see today, before indicted war criminals.
The democratically elected government of the then Republic of Bosnia and Herzegovina issued an all points bulletin for apprehension of both Radovan Karadzic and Ratko Mladic in 1992, yet that was ignored, in an organized fashion, by the world powers. That legitimate government was then forced, by the world powers, to negotiate an actual surrender of the very institutions which are held as the greatest achievements in human history – democracy, rule of law and civility.
It is blatantly evident that the current situation in Bosnia and Herzegovina is not conducive to even basic sustenance, never mind progress and betterment of living conditions for, especially, non-Serbs. In that regard, what is needed is a strong commitment of the international community to adhere to the Orders of The International Court of Justice, dated April 8, 1993 and September 13, 1993, (please see the article Click here ) which Orders were completely ignored by the Security Council of the United Nations. That fact, in and of itself, is a criminal one.
If the United States of America really stand for values such as democracy, human rights, civil liberties, freedom and institution of law and order, then we expect that you will support our drive to restore those values in Bosnia and Herzegovina. We are prepared to guide you in that process. The alternative is lawlessness and the rule of the jungle, as it were.
Your early response is appreciated. Thank you for your time.
Letter sent Bosnian women's organization Women of Srebernica and the Association "Woman Victim of War".