Loyalty to the country, always;
Loyalty to the government, when it deserves it! (Mark Twain);
Thus,
Loyalty to the Principle of Law and International Law, always;
Loyalty to Institutions of Law and International Law, when they deserve it! (JBTF)
To: President William Jefferson Clinton
Dear President Clinton,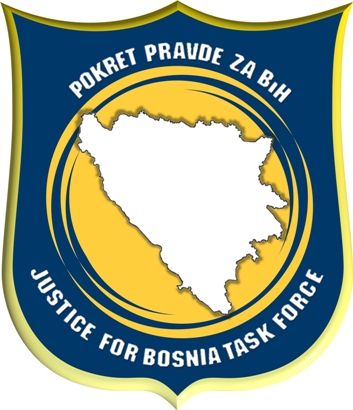 The Constitution of The United States of America was crafted by patriots, visionaries, leaders and people committed to principles of human rights, civil liberties and freedoms, just and orderly society and just and orderly world. Those who produced that historical and cornerstone document of human association knew that they were not only working to improve the lives of their own constituents but were looking out to embrace all of humanity in order to liberate the world from the shackles of despots. Great men and women have died for those principles and their message of commitment to principles still reverberates throughout the world and offers hope for a better tomorrow in many a place.
I have read with interest an article about your current involvement of young leaders and students of the American University in Bosnia and Herzegovina in your global initiatives programme Bosniaks.net and I commend your effort.
While I find your programme of global initiatives to be of substantial social and economic value, I would like to focus strictly on Bosnia and Herzegovina in terms of the initiatives I deem necessary in order for you to complete, today, the work you started in the 1990s.
The United States of America and The Republic of Bosnia and Herzegovina were created upon the same principles and were made to confront the same challenges, two continents and two hundred and sixteen years apart. However, the statehood of Bosnia and Herzegovina predates that of the United States since Bosnia and Herzegovina was first founded within and upon the "Povelja Kulina bana", or The Charter of Kulin ban, dated in 1188.
What happened in Bosnia and Herzegovina in the timescale of 1992-1995 was not a civil war. It was genocide of Bosnia and Herzegovina in general and its Muslim population in particular (as per documents on file at The International Court of Justice, with respect to the Bosnia and Herzegovina's law suit against Serbia and Montenegro).
The United States have given to the world great leaders who have left an indelible mark in history of many people throughout the world. Americans expect greatness from their leaders, and so do others. Greatness is found not only in leading forward but also in recognizing one's mistakes and correcting them. I call upon you today to rise to the challenge of recognizing that the Dayton Agreement was, as a minimum, a mistake. It rewarded plain terrorists with spoils of owning entity in which their criminals walk and live unpunished and free among the survivors of their crimes. The gravest error was, however, to force a democratically elected government to forfeit, under duress, its responsibility, its sovereignty and the mandate that its electoral majority gave it in the referenda in February and March of 1992.
I invite you to show initiative and your greatness in calling for cessation and annulment of the Dayton Agreement of November 1995, admission of guilt with respect to continued human suffering and a pledge that you will support the will of the electoral majority of The Republic of Bosnia and Herzegovina as expressed in the referenda in February and March of 1992, as well as the vote in the Parliamentary Assembly of the Republic of Bosnia and Herzegovina of April, 1992. Those are the principles that hundreds of thousands of Bosnians gave their lives for. Most of them were Bosniaks, the indigenous Muslims of Europe.
The current political and administrative construction is untenable. The government of Bosnia and Herzegovina is dysfunctional. Errors of the past ought to be admitted to in order to be corrected. Only then will we have the basis for searching a just peace, economic progress and opportunities for all in "pursuit of happiness" – another American civil liberty, a principle, which others envy still today. That I view as the only initiative for you to pursue with respect to Bosnia and Herzegovina.
Please feel free to contact me should you have any questions. I would be glad to contribute to a worthwhile initiative. Thank you for your time.
Sincerely,
Zeljko Milicevic
President,
Justice for Bosnia Task Force
Suite 251, 1769 St. Laurent Blvd.
Ottawa, Ontario K1G 5X7, Canada
tel.: + 613 422-1437, fax: + 613 526-4978
E-mail: [email protected]