This includes everything from offering a variety of low level training opportunities (sending even one person from a country to a U.S. military school) to donations of used military equipment to the sales of weaponry ranging from a simple rifle to the most sophisticated fighter plane.
The key document which makes this possible is a Presidential Determination on Eligibility to Receive Defense Articles and Services Under the Foreign Assistance Act of 1961, as Amended and the Arms Export Control Act.
The President made such a Proclamation for Serbia and Montenegro on May 6, 2003. This was 943 days after the fall of Milošević. It took that long because of lingering doubts about the orientation and loyalties of the Serbian Army. Zoran Đinđić admitted freely in the first year of his rule that he did not have control over the military and even accused its counter-intelligence organization of spying on him and his coalition partners.
When the elite police unit known as the Red Berets, revolted against his authority in November, 2001, the military refused to intervene. It was also common knowledge (now admitted by the government) that during all this time, ICTY indictee Ratko Mladić was being hidden and assisted by elements of the military. Nevertheless, when the Proclamation was actually issued, we in the Embassy saw it as a very significant vote of confidence in Serbia and in a way to deepen our bilateral relationship.
President Bush made a similar proclamation for Kosovo on March 19, 2008, only 744 hours after its Unilateral Declaration of Independence and obviously before the new government there has had any chance to prove its bona fides. In other words, the same criteria were not applied to Kosovo as were used in the case of Serbia. In fact, by any reasonable standard the performance of the existing Kosovo Protection Corps and particularly some of its members should have raised major concerns.
The Proclamation happened that quickly in large part because of the U.S. belief that it was essential to rapidly create the Kosovo Security Force (KSF) envisioned under the Ahtisaari Plan and that U.S. assistance could speed that process along. One of the most constructive elements of that Plan was that the Kosovo Protection Corps (seen by the Serbs as a legitimized version of the Kosovo Liberation Army) would be dissolved within one year after the end of a transition period.
This new KSF would be strictly limited to 2,500 active members and 800 reserve members without any heavy weapons whatsoever. Its creation, membership and activities will be under close supervision of an International Military Presence under NATO Command. At least in theory, this would permit extremists to be screened out in the selection process and the activities of the KSF be kept fully under control. The limitation on manpower and the lack of any heavy weapons will help to ensure that it would not be a serious threat to any other country.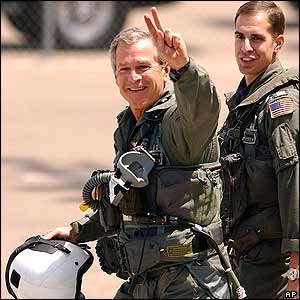 Victory or ?
Thus, when viewed narrowly by low-level "desk officers" in each case, the decisions and timing all seem…logical. Or at least…defensible. That is the way they were both presented in the State Department briefings. What is totally missing, however, is any appreciation of how the Kosovo Proclamation will be perceived in the regional political environment, as well as how the acute differences in the length of time for the respective Proclamations will be construed.
First of all, there is a universal truth that perceptions are far more important than reality. No matter how often and no matter at what level the United States government tries to recite the "logic" of the Kosovo Proclamation, to downplay its actual significance, and to emphasize how it will help the stability of Kosovo (by eliminating the Kosovo Protection Corps), the perception which has immediately been firmly and irrevocably created in Serbian minds (and others) is that there will now be significant levels of support to Kosovo from the United States to build up a strong military force. This ties in exactly with the rhetoric of Prime Minister Koštunica that the United States has engineered a "NATO State" headquartered at Camp Bondsteel (the U.S. base in Kosovo).
Secondly, it occurs precisely in the middle of a bitter election campaign in Serbia where the nationalists are desperate to keep the focus on Kosovo to enflame voter passions. This Proclamation plays entirely into their hands and is perhaps the greatest gift we could give them. It is a major blow to moderate, pro-European forces. That we could not even wait six weeks to make this Proclamation, after waiting almost 134 weeks after the fall of Milosevic to issue one for Serbia amply demonstrates the mindset in place.
Thirdly, this Proclamation is yet another nail in the coffin of U.S. – Serbian relations. The anti-American mood in Serbia now is poisonous. It is clear that this is not a major consideration in the formation of U.S. policy in the region.
The great irony is that the original motivation to push as rapidly as possible for Kosovo independence was that it was seen by Secretary of Defense Rumsfeld and other senior Administration officials as the key to the withdrawal of U.S. forces from the region and turning it completely over to the European Union to manage. For years, this was the underpinning for our policy.
Somewhere between the departure of Rumsfeld and where we are now, that underlying objective seems to have been forgotten. In all probability, in order to convince members of the European Union to support the U.S. strategy, the U.S. had to agree to stay in KFOR as long as it was in place. Thus, instead of independence being the catalyst for departing Kosovo, the United States finds itself not only still involved, but having to be even more active in a military sense. Quite a turnaround.
Whether it was our intention or not, the Kosovo Proclamation has also injected into the Kosovo equation a more military element. It will certainly give nationalists in Serbia an excuse to look more closely at options for "saber rattling."
Finally, it may well engender a response from Russia. The two countries have clashed over Kosovo in the UN, in other diplomatic fora, and consistently in the media. But the key area of disagreement between the two countries remains NATO and its expansion into the "near abroad." This remains a source of constant aggravation for Putin. It seems that one extremely attractive option for him to "stick his finger in NATO's eye" would be to offer to send fifty to one hundred Russian Army soldiers to a modest base in Southern Serbia as "observers" simply to demonstrate a presence in a potentially volatile area.
This would be very low cost (no heavy weapons or large expenditures required), while being the first significant Russian military expansion in decades. Such an idea would probably get a positive reaction from the Radicals and other nationalistic parties in Serbia. And every step down that road is a step away from a future with Europe. Actions such as the Proclamation on Military Assistance to Kosovo are helping to make this more likely when we should be doing all we can to make it less so.