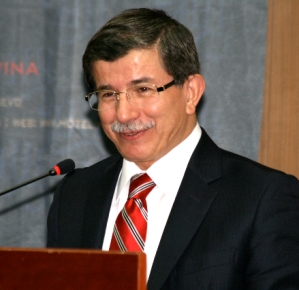 Istanbul will host yet another international gathering, as the upcoming 22nd annual session for the Parliamentary Assembly (PA) of the Organization for Security and Cooperation in Europe (OSCE) will be held in Istanbul.
Some 360 foreign parliamentarians from 57 countries, chiefs of diplomatic missions, representatives of civil society organizations (CSOs) and representatives from the media are expected to attend the PA which will be hosted by the Turkish Parliament between June 29 and July 3 in Istanbul, the Office of the Parliament Speaker announced yesterday.
Top officials participating
A high level participation is expected, as President Abdullah Gül, Prime Minister Recep Tayyip Erdoğan, and Foreign Minister Ahmet Davutoğlu are among those invited. Alongside Turkish leaders, key figures from various organizations including Arab League Secretary-General Nebil El Arabi; chairman of the Palestinian National Council Salim Zanoun; head of the Parliamentary Union of the Organization of Islamic Cooperation (OIC) Ahmet İbrahim El Tahir; Council of Europe's Human Rights Commissioner Nils Muiznieks; head of the Temporary Arab Parliament Ahmet El Jarwan El Şemsi; head of the OSCE Mission in Kosovo, Ambassador Jean-Claude Schlumberger; Secretary General of the Gulf Cooperation Council (GCC) Abdüllatif bin Rashid Al Zayani; Secretary General of the Turkic Council Halil Akıncı; President of the Union of European Turkish Democrats (UETD) Süleyman Çelik; and the Turkish Cypriot Parliamentary Speaker Hasan Bozer are also expected.
On the second day of the meeting, speeches under the title of "Improving Dialogue and Cooperation: A Mutual Message to the World on Racism, Xenophobia and Intolerance" will be delivered. For this part of the session, head of the Religious Affairs Directorate Mehmet Görmez; Greek Orthodox Patriarch I. Bartholomeos, acting Armenian Orthodox Patriarch Aram Ateşyan, Chief Rabbi İshak Haleva and Turkish Syriac Catholic Deputy Patriarch Chorepiscopus Yusuf Sağ are expected to attend. (hurriyetdailynews.com)