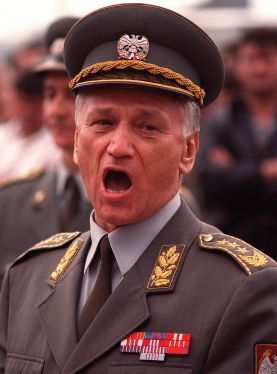 War crime: Serbian General Momcilo Perisic
The US and Bosnia & Herzegovina governments have an obligation under international law, treaty and relevant United Nations Security Council resolutions to fully cooperate and comply with the ICTY, (International Criminal Tribunal for the former Yugoslavia). In the instance of the ICTY's request for Ambassador Muhamed Sacirbey's testimony in the prosecution of General Momcilo Perisic, these Governments had failed this obligation for the last 15 months. Efforts by the ICTY had been frustrated and obstructed.
While we are hopeful that the BiH and/or US Governments will finally agree, we have now petitioned the US Second Circuit directly to issue such order to allow Muhamed Sacirbey to travel to The Hague and to testify, (based upon the request of the ICTY as outlined in the attachment). The reasons that such governments may be impeding Sacirbey's testimony may be speculated. Nonetheless, after 15 months it is evident that some within each Government have tried to obfuscate and avoid their legal and international commitments. We are concerned that in effect the delays and obstacles will continue until time expires in the Perisic prosecution and the opportunity for Sacirbey's "crucial" testimony.