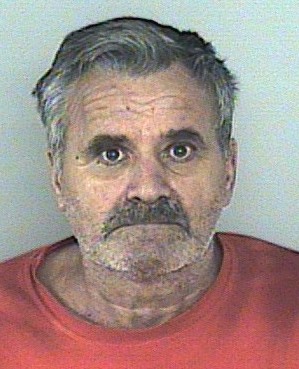 Serbian war crime Branko Popic, 62, served in the army of the breakaway Republic of Srpska during the July 1995 Srebrenica genocide, according to U.S. Immigration and Customs Enforcement.
A former St. Petersburg man accused of war crimes in Bosnia was deported from the United States on Saturday, immigration and customs enforcement officials said.
Branko Popic, 62, was put on a commercial flight in Tallahassee for a flight to Sarajevo International Airport in Sarajevo, Bosnia and Herzegovina, where he was to be turned over to Bosnian authorities, officials said.
Popic's deportation came on the same day a U.S. immigration judge ordered him removed from the country, despite his repeated appeals to continue his case to become a U.S. citizen.
He had been held in the Wakulla County Jail near Tallahassee since May. Popic went into federal custody in 2006, following a guilty plea of battery in Pinellas County.
Officials said that during Popic's immigration removal proceedings, the immigration judge concluded that Popic served in the Army of the Republic of Srpska from 1992 to 1995, and was a member of a military brigade responsible for the Srebrenica massacre of more than 8,000 Muslim civilians in July 1995.
In 2007, Popic was the first of a group of nine war crime suspects in the area to be prosecuted in Tampa federal court after a sweep by immigration and customs enforcement to find soldiers involved in the massacre at Srebrenica. None were charged with war crimes; Popic was accused of lying on immigration forms about his involvement in the Serbian military.
After two hung juries, federal prosecutors dropped charges against the father of two. They did not seek a third trial.
"This is another example of how ICE will not allow the United States to be a safe haven for those who have come to our country in an effort to evade prosecution and punishment for the crimes they committed against others," said Marc Moore, a spokesman for the immigration agency in Miami. tampabay.com