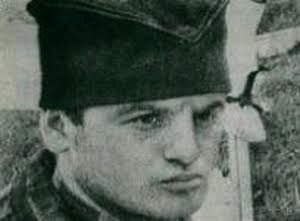 Court of Bosnia and Herzegovina ordered Veselin 'Batko' Vlahovic, who is suspected of war crimes against civilians in Sarajevo, in custody for one month.
Vlahovic was extradited from Spain to Bosnia on August 26.
He is suspected of participating in crimes against Bosniaks and Bosnian Croats in Grbavica, Sarajevo from 1992 to 1995, including murders, abuse, robbery, causing severe bodily and mental injuries, rape and forcibly taking civilians from their apartments.
The warrant against Vlahovic was issued in October 2008, and he was arrested in Spain at the beginning of March.
He was serving a sentence for banditry and violent behaviour in a prison in Montenegro but escaped in June 2001.
"Since 2008 the investigation against Vlahovic has been expanded. He is suspected of tens of murders, rapes and robberies … as well as the disappearance of many people," said prosecutor Dubravko Campara.
Vlahovic does not have Bosnian citizenship or a place of residence in the country. Prosecutors also fear that if free he might influence witnesses.
"Many witnesses, actually nearly 95 per cent of them, are Veselin Vlahovic's victims. In their statements they described him as 'the master of life and death'. Most victims have returned to their pre-war places of residence where Vlahovic was during the course of the war. By releasing him to liberty, he would be able to find them and influence them," Campara said.
The prosecutor said that about 90 per cent of the witnesses who have been examined so far wanted to be treated as protected witnesses.
Campara said that Vlahovic had accomplices and that he has a motive to influence them. Those accomplices have still not been identified but they work in police and military structures in the immediate vicinity of the crime scene.
"Vlahovic is suspected of the gravest types of war crimes which were committed in a brutal way. Bearing in mind the media pomp accompanying his extradition from Spain, we consider that the public order and peace, particularly in Grbavica and Vraca settlements, would be disturbed by releasing him to liberty," Campara said.
Vlahovic said he agreed with prosecutors when they said that an investigation had to be conducted and the truth revealed.
"The truth will reveal what happened. Justice will win," Vlahovic said, adding he wanted to defend himself by silence.