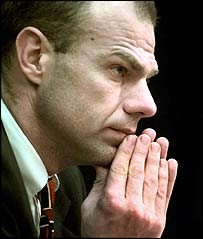 Prejudice and stereotyping are manipulating the debate regarding the recent history of Bosnia & Herzegovina, (BiH), and with negative connotations for Bosniaks (Bosnian Muslims) and the American Jewish community. Both have been typecast and scapegoated in the past, so even a subtle sowing of bias can yield a bumper crop. Ultranationalists employ bias in a broader strategy of inciting new animosities or justifying genocide. Others may be more motivated by narrower political or personal agendas, in the United States and Europe as well as BiH.
Candidate Hillary Clinton "misremembered" coming under sniper fire Bosnia, after the fighting had ended, and her campaign was called to task. Revisionism, though, continues to be the mode in redefining the recent war and genocide in BiH. For most Americans, Bosnia was a last century blur of murderous orgies and ethnic cleansing, but now Americans are instructed to see US involvement through the terrorist attack on all of us over half a decade later. Ambassador Richard Holbrooke in his April 23, 2008 column, "From Dayton to Iraq" in the Washington Post alleges: "Without Dayton, al-Qaeda would probably have planned the Sept. 11 attacks from Bosnia, not Afghanistan."
Rationalizing Through Fear
This statement is unfounded and careless, but also a retreat to stereotypes to rationalize past and current policy and moral failures. While undoubtedly there were "mujaheeden" in BiH drifting in during the war in 1992-1995, there was no such group as al-Qaeda. Bosnians/Herzegovinians, particularly Bosniaks, would not have allowed the establishment of a base targetting the Euro-Atlantic family. Opposite the Taliban rulers of Afghanistan, Bosniaks see themselves overwhelmingly as members of the Euro-Atlantic family. Like Jews, Bosniaks do not see any contradiction between their European indigenous identity and religious individuality distinct from Christian neighbors. To the contrary, the defenders of BiH perceive themselves as custodians of shared values of pluralism and multiculturalism. That is why BiH leaders appealed to the United States for support in preserving and particularly welcomed the engagement of the American Jewish community.
The Bosnian message and I were embraced at synagogues, yeshivas and JCCs around America. BiH was common ground as Jewish and Muslim students on campus joined to advocate confronting genocide. The response to BiH's plight was an enthusiastic precedent to Darfur.
Bosnia Welcomes US Involvement
"Holbrooke and his team landed in the Croatian coastal city of Split, where they briefed the Bosnian foreign minister, Muhamed Sacirbey, on our plans. Sacirbey was the eloquent public face of Bosnia on American television, a handsome, fit man who, as a student in the United States had been a starting football player at Tulane University. He had long sought greater American involvement in his beleaguered nation and was glad the hour had finally come."
(President Bill Clinton, "My Life" page 668)
My enthusiasm for US interjection was shared overwhelmingly by Bosniaks and BiH citizens. And, US engagement was due in large part to the urging of the American Jewish community motivated by the legacy of "never again." When America, and by extension NATO, finally interjected to confront genocide the American Jewish community deserved the decisive credit.
Now though that intervention and its motivations are put into serious doubt. Ambassador Holbrooke's rationalization is seen by Bosniaks and the citizens of BiH as a slur, and if taken at face value, the objective was not the defense of shared values, of the victims of genocide or of those eager for partnership with America, but rather to put the "Muslims" in check.
Cover for Genocide Apologists
Such explanation for US intervention also gives credence to ultranationalists seeking to justify the "cleansing" from Europe of always dangerous "Muslims", even if indigenous. Stereotyped, the Bosniaks, regardless of their specific ideological, cultural and ethnic identity, are projected as always the possible threat never to be recognized or fully trusted as members of the Euro-Atlantic family. Ethnic cleansing, extermination is rationalized as a justified tactic against the outsiders within.
Stereotyping Motives for American Jewish Activism
Predictably, Jews are not clear of the stereotyping shrapnel either. In some of the before mentioned ultranationalist circles, especially in Serbia, Jews are projected as either naïve or malicious against a Christian people, unless converted to the revisionist view of history that the Bosniaks were deserving of genocide for being the apostates of Europe. On the other hand, within more radical Islamic circles in BiH and beyond, American and Euro-Atlantic intervention in BiH can be fit in the more standard conspiracy theory: NATO and western involvement came only after the Bosnians withstood the Serbian onslaught and with the objective to keep the Muslims of BiH down, with predictably Jewish conspiratorial overtones. Whether this propaganda permeates deeper is still doubtful, but BiH is losing its value as bridge and gaining as another zone of dissonance and sown bitterness.
Why then would some Euro-Atlantic officials resort to rationalizations that could fuel the agendas of ultranationalists, religious radicals and the long standing haters feeding of today's dissonant global climate? Certainly Ambassador Holbrooke's current view would seem to sharply differ from the expedient advice he gave to BiH President Izetbegovic, PM Silajdzic and me in the basement of the United Nations in October of 1994. He urged, "Do not press for the lifting of the arms embargo through the US Congress, (Dole/Lieberman). It will create problems for us with our Allies and the Russians. We will allow you to get it from wherever including Iran."
Revitalizing a Myth through an Appeal to Prejudice
The Dayton Accords are a calling card for some US political leaders with longstanding ambitions. The implementation of such Accords, successful or mismanaged, has come to define State Department and diplomatic careers.
The Dayton Accords did bring war to an end, and thankfully. Rather than consistent with legality and legitimate aspirations, though, such has not reversed the consequences of genocide. To the contrary, by design or defective implementation, this methodology has come to cement and effectively legalize ethnic cleansing, genocide despite the rulings of the International War Crimes Tribunal for the former Yugoslavia in The Hague. In hindsight, it is even more evident to what extent deals were made with Slobodan Milosevic, General Ratko Mladic and Radovan Karadzic, all indicted for war crimes, to gain their assent. NATO, the United Nations, multilateralism have also suffered the consequences but it is Bosnians who are again victimized. Stereotyping Bosniaks as potential threats though perhaps could make them appear not deserving of much better. Once again, it feels as if trust has been betrayed before, after and during the Dayton negotiations. Bosniaks should have their lesson from the Jewish experience.
Perhaps by stretching a connection between the Dayton Accords and terrorist attacks of September 11 another policy and moral failure could be twisted straight. Maybe some believe that the legacy of the Dayton Accords established the qualifications to resolve Iraq or other conflicts.
Restyling Bosnia with Lead Paint
Unfortunately, the "lessons" that I learned, as a signatory of the Dayton Accords and then BiH Foreign Minister, would be to dissuade future US political leaders in pursuing this model as a viable solution. The Dayton Accords showed well for the photo-ops, but like lead based paint in your home. The Accords are a barrier to further progress, and a fresh start is necessary to rebuild a truly pluralistic, open and democratic society.
The Dayton Accords nurture a post modern feudalism. Political authority is based in ethnic feudal hierarchy, and even the old communist elite has reverted to this model of patronage. A Jew could not qualify as candidate for BiH's Presidency currently as he/she is not one of the three "constituent peoples." The international community responsible for overseeing implementation of the Dayton Accords criticizes this neo-feudal system but also shields it by insisting upon the preservation of ethnically defined "entities." BiH is chipping away into feudal constituencies.
The regressive effect of the Dayton Accords is objectively reflected in that BiH is now behind Serbia for EU Association, even as Belgrade continues to ignore demands to hand over indicted war criminals and suffers mutations of ultra-nationalism. BiH's other neighbors are also far ahead toward Euro-Atlantic integration, paradoxical for a BiH effectively administered by Euro-Atlantic officials. The fault is perhaps with the people of BiH, but also the high priests of the Dayton Accords who project such as untouchable.
As the Dayton Accords are exposed as both a political and moral failure, perhaps predictably the threat of terrorism will be invoked, even if in hindsight, to sustain the myth and legacy. Myths though cannot be allowed to preserve especially if appealing to prejudice. BiH and its people have suffered from the weapon of prejudice, as have Jews in many countries. Neither can afford to ignore the slur or to assume that it is coincidental. Being collateral damage does not lessen the victimization.
By Ambassador Muhamed Sacirbey,
Former Foreign Minister, Ambassador to UN, Agent to International Court of Justice on behalf of BiH, Vice Chairman of Prep Com for International Criminal Court and Dayton Accord signatory.