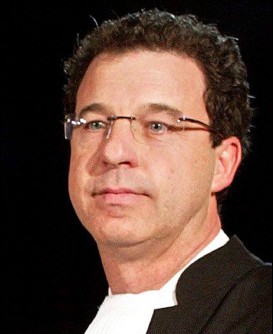 The Hague Tribunal Chief Prosecutor Serge Brammertz has stated that the tribunal will most likely shut down in 2014.
He has, however, announced that mechanisms which will deal with unresolved issues will be formed after the closing of the court, including trials of fugitives who not arrested by that time.
The chief prosecutor explained that those issues were witness protection, early release and requests for help from war crimes courts from Serbia, Croatia and Bosnia-Herzegovina.
The Hague Tribunal will finish most of the trials by 2012 and appeals by 2014 and thereby complete its existence, he told Serbian journalists who are visiting The Hague, in a trip organized by the OSCE Mission to Serbia.
Brammertz said that he still had not finished writing his new report about Serbia's cooperation with the Hague Tribunal, which he will submit to the UN Security Council at the end of the month, and that it was still early to draw any conclusion.
"I have very good cooperation with the members of Serbia's action team for cooperation with the Hague Tribunal and their commitment to the ultimate goal, the completion of Serbia's cooperation with the Hague Tribunal, is indisputable, but the question is why there have not been any results," the chief prosecutor stressed.
When asked what kind of influence his report would have on Serbia's further European integration process, Brammertz replied that the Hague Tribunal's prosecution should point to "elements of progress but to problems as well" in the report.
"I'm leaving the political weight of such decision to others in the EU," he said.
The prosecutor positively assessed the principle of conditioning the Western Balkan countries' integrations with their cooperation with the Hague Tribunal.
"My assessment is that the EU's 'carrot and stick' policy has been a key factor for better cooperation of the Western Balkan countries with the Hague Tribunal, but also from the point of view of the union's further enlargement," Brammertz concluded.