Youth gatherings within the Bosnian American community unfortunately remain at a minimum, however when the imitative is brought to light, such gatherings contribute to the success and prosperity of Bosnian American communities throughout our nation. A prime example of a successful youth gathering is the first BiH Diasporic Youth Conference, organized in Chicago during the month of April 2015, bringing young people of Bosnian-Herzegovinian heritage from all over North America to brainstorm and discuss ways of improving their communities and helping their homeland. Due to the youth gathering in Chicago, the large and strong Bosnian-American community in Iowa has benefited in a number of ways, it is at the mentioned conference that Elvir Klempic and Arnesa Busljusmic-Kustura discussed ways of improving and giving back to the Bosnian-American community in Iowa.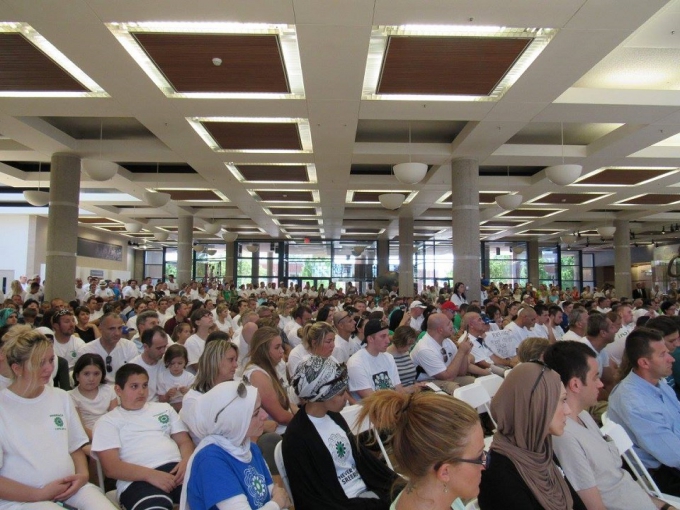 With the nearing of the 20th anniversary of the Srebrenica genocide, Elvir Klempic and Arnesa Buljusmic-Kustura felt the Bosnian-American community within the state of Iowa deserved an event where they could gather to mourn and commemorate the worst genocide in Europe since WWII. This conversation eventually turned to the lack of resources and representation for the Bosnian-American community and thus the idea for the organization was started. With the wisdom and guidance of Amir Busnov, both Arnesa and Elvir started to brainstorm different ideas on how best to improve relations between the Bosnian community and other communities within the state of Iowa, how best to educate non-Bosnians on the history of Bosnians within the state, and how to bridge the cultural and ethnic gaps that often divide people. With the cultivation of a phenomenal team of a young and diverse group of Bosnians, the group started to get to work. The first event, which occurred in July of 2015, was a commemoration of the genocide which occurred in Srebrenica. The event was attended by numerous diverse groups of Iowans, bringing communities together and serving as a catalyst for future work for the group.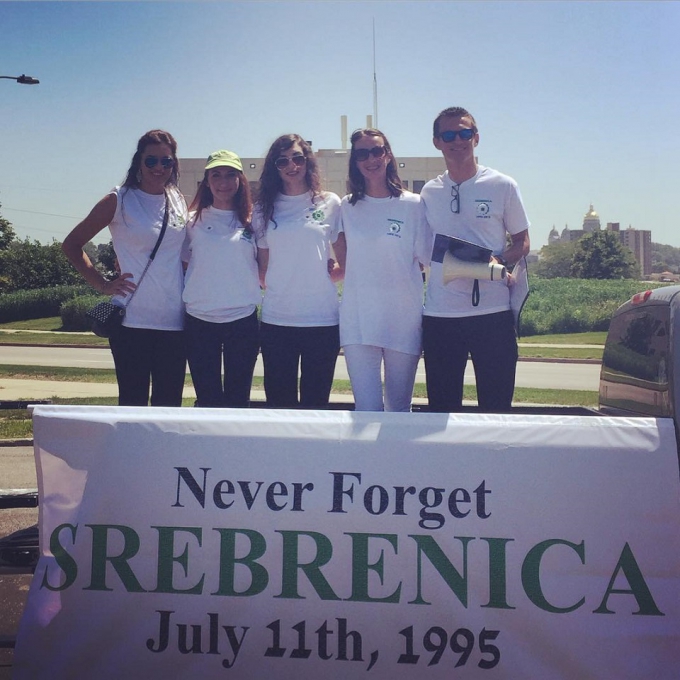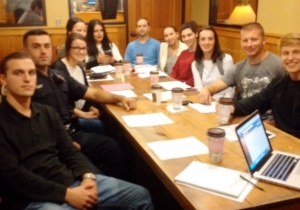 The successful execution of the Srebrenica Genocide Commemoration event in Des Moines, IA, opened way for the group to become official registered as a 501c3 organization in the state of Iowa. Those individuals who initially took part in getting the group started remained full members of the organization, with the addition of several individuals. Today, Bosniak American Association of Iowa is comprised of a young group of Bosnian-American individuals; Elvir Klempic, Arnesa Buljusmic-Kustura, Azra Spahic, Emsuda Sakanovic, Senad Suljic, Moren Blazevic, Ernad Muratovic, Sidik Becirovic, Mak Suceska, Amra Klempic, Alma Alibasic, Nihad Ejubović and Merima Dizdarevic. With various backgrounds and education, these individuals make up several committees with in the organization, including Board of Directors, Community Engagement Committee, Event Organizing Committee, Marketing Committee, Secretary and Treasurer.
The Bosniak-American Association of Iowa will be hosting a gala fundraiser on January 23, 2016, during the fundraiser future plans and projects are to be announced, as well as introduction to organization members.
For more info visit website: www.bosniakamerican.org
Follow us on Facebook: www.facebook.com/bosniakamerican