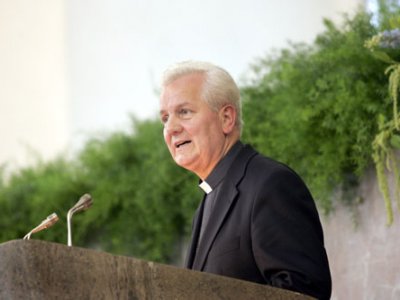 Croatia, Bosniak and Serb representatives Dragan Covic, Sulejman Tihic and Milorad Dodik agreed on January 25 on reforms in Bosnia which includes a division and restructuring of the country. The agreement, which has been slammed, entails four new federal units, of which each would have its own government. The capitals of the units would be Sarajevo, Banja Luka, Tuzla and Mostar.
The Croatian National Council (HNV) of the Brcko District in Bosnia-Herzegovina on Saturday organised a round-table conference at which, among other issues, the social position of Croats in Posavina and the Banja Luka region after the Dayton Agreement was discussed, the Dnevni avaz daily reported.
The bishop of Banja Luka, Franjo Komarica, also took part in the conference.
– One's birth place is the most holy site for every man. Many of you think that the Croatian people failed the test. While other peoples successfully or less successfully advocated for the realisation of their unquestionable right to their birth place, it seems the Croat people gave others their heads to carry them. Because of this the Croats have proved to be spineless and greatest cowards because they forgot their place of birth – Komarica said in his speech.
The agreement among the three politicians is empty
– I have ground my teeth to the gums pleading that politicians make it possible for people to return to their homes. We have dozens of people who have a court verdict that they can return to their homes, but that is not being made possible for them – Komarica continued.
HNV president in Brcko, Father Petar Matanovic, commented on an agreement reached in Banja Luka between leading Croat, Bosniak and Serb politicians, Dragan Covic, Sulejman Tihic and Milorad Dodik, saying this was just "another empty story".
– First we have to establish the state of Bosnia-Herzegovina in accordance with European standards and then regulate entities. It seems to me that this agreement entails an intention to strengthen entities and weaken the country. In the agreement of the three, they stressed the nation too much, although I think economy should come first, then human rights and only then national and historical messes which are important, but not that much. So, we believe that this leads into a new conflict and a new war and we would like to avoid that – Matanovic concluded.