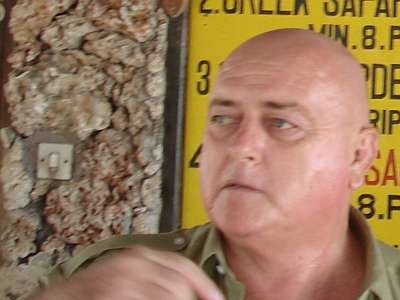 A man arrested in Kenya is not wanted on suspicion of war crimes in the former Yugoslavia but Igor Mejaski.
Police sources and people who claim to know Mejaski said he was working at the Whitesands hotel, just north of the Indian Ocean coastal city of Mombasa.
Kenyan police said he was carrying a Croatian passport but may have been using false documents. A Croatian police official also suggested Mejaski may have been an assumed name.
"He's been a wanted man for a long time and the arrest was made after thorough investigations by security agents," a police officer in Mombasa, who did not want to be named, told the Reuters news agency.
He said the man was wanted by an international tribunal, but on Friday afternoon Interpol said the man's fingerprints did not match Mladic's. Olga Kavran, spokeswoman for the prosecution in the Hague, said that "the man arrested in Kenya was neither Mladic nor (Goran) Hadzic", AFP reported.
The Hague's top two fugitives still at large are Ratko Mladic and Goran Hadzic, but there is no indication that the detainee in Kenya is either one of those individuals.
The detainee in Mombasa was to be flown to the Kenyan capital Nairobi on Friday.
Kenya's deputy police spokesman Charles Owino said the detainee's identity and nationality were still not established with precision, though he was carrying a Croatian passport.
"If somebody is a wanted person then definitely he could be operating with false documents," he said.
"Let us finish our investigations. You should not be in a hurry. When we conclusively get information, we will brief you and we will brief the whole world."
A Croatian police official declined to confirm if the name was indeed Igor Mejaski, but told the Reuters news agency:
"It is a valid passport of someone registered in Croatia, but the person by that name is not on our wanted list … We have sent a photograph to Interpol to check and compare. It is possible the passport is being used by someone else."