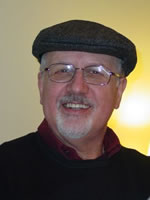 By Omer Hadziselimovic
The late poet Joseph Brodsky once said that you are an emigrant the moment you step into a street and notice that the signs are no longer in your language. The Bosnians who have come to America during the current Balkan conflict have certainly noticed that, along with a host of other things. For example, a Bosnian looking up at a squirrel walking on a power line, like on a tightrope, experiences a mild culture shock. In Bosnia, squirrels are wild animals, and for most people they are invisible. On the other hand, the power lines in Bosnian towns and cities are laid under the ground, and so are also invisible.
For Bosnians, American culture is a distant one, very different from Bosnian or Balkan culture or cultures. Largely derived from British culture, American culture is doubly removed, so to speak, from Continental European cultures, of which Bosnian culture itself is a rather distant offshoot. Thus American culture reveals itself to a Bosnian in so many shapes of differentness that its character assumes strangeness bordering on the exotic.
In addition to squirrels and power lines, among the "exotic," or simply different, artifacts and phenomena a Bosnian takes in upon arrival in this country are windows that go up and down, like a guillotine, and do not open inside; doorknobs instead of handles; screens on doors and windows; water in toilet bowls; coiled rather than solid burners on the electric range; different measures and sizes; a different voltage; more static electricity; less dust; drinking fountains; relative absence of tobacco smoke; sports such as football and baseball; empty streets; lawns in front of homes (and lawn mowers, which provide a typical, inescapable American sound, as opposed to the European exact-time beep on the radio); heavily patterned wallpaper in contrast to lightly designed or blank wallpaper; wall calendars wrapped in cellophane and looking like old-fashioned LP albums; acronymic names of radio stations; shorter but wider typing paper. But, thank God, people in this country also drive on the right!
The Bosnian experiences the American weather as something strange–and exotic–especially the hot and humid summers, with tornadoes and hurricanes and, sometimes, with impressive and quite un-European blizzards and very cold temperatures. The weather seems more clearly a threat here than in much of Europe, as if that one element accompanying human life has not yet stabilized sufficiently in the New World. In this sense, the New World is somehow old and weather-worn.
Coming from a topographically crumpled-up land, the Bosnian is overwhelmed by the American space, particularly by the Midwestern flatlands, where everything seems so big and far away, and where only clouds on the horizon can occasionally create the illusion of mountains. One understands how this spaciousness has naturally led towards a peculiar land use here, and also towards what the cultural geographer John B. Jackson calls "agrophilia,"[1] [1] or love of the horizontal organization of space. Americans prefer horizontal to vertical structures, one-story to multi-story buildings and have developed the land in accordance with that cultural trend.
Houses as part of the built-up landscape in America catch the Bosnian's eye because much about them is different from those at home. They are larger than in Bosnia, farther apart from one another, and are mostly built of wood, a strange, old-fashioned material in Bosnia, and so transitory-looking. The frame house under construction, with its matchstick elements presents quite a view to European eyes and is a wonder of delicate strength. On looking harder into the American residential patterns, the Bosnian experiences a further shift in cultural vision, for he or she notices that suburban houses in this country are more desirable dwellings than downtown apartments (where those exist), which is an inversion of the typical Bosnian situation. The American house and residential customs underscore the perception of how highly decentralized American culture is compared with many others.
On the behavioral level, the Bosnian observes that people in America wait in restaurants before being shown to their table, that buyers and salespeople hand money carefully into the other person's palm instead of placing it on the counter, that people walk differently (especially women, who do so in a more decisive, "masculine" way), that they write often using their left hand, and that the American handwriting (also the shape of numbers) is recognizably uniform. The Bosnian soon discovers that drafts and ice in drinks do not kill and are in no way considered health hazards. He/she notices a great deal of civility and politeness in everyday communication–smiling is almost a cultural artifact–and learns that this accepted behavior only breaks down in "chamber-like," intimate or family settings, rather than in public places. It seems that it is only on television (talk shows, soap operas) and in films that outsiders can see (and hear) this "alternative" behavior. Is the illusion of reality here truer than the reality itself?
American culture is seen with similar eyes by all the Balkan peoples and by many other East Europeans. For Bosnians, the United States had been geographically, linguistically and culturally a very distant land until after the Second World War, when relations with Americans became more frequent and knowledge of things American started to reach Yugoslavia. Historically, the Balkan region received the influences of Roman, Byzantine, and Turkish civilizations; in the last century and a half, a stronger Germanic (Austro-German) and French cultural presence has been felt. In the first half of the twentieth century, German and French were the main foreign languages in the area; German was the language both of high culture and of technology, while French was the language of diplomacy and high artistic expression. Both were largely replaced by English in the 1950s and 1960s, mostly through the American cultural influence. It is interesting to note that the language of the older technology in Bosnia, like terms for auto parts, is still German, while the language which describes the newer technology, like electronic and computer terms, is English.
However modest, the initial Yugoslav/Bosnian cultural interest in America during the early decades of the century led to quite a few translations of American books into Bosnian/Serbo-Croatian. One of the high points of this interest was expressed in ideological terms, as the greatest numbers of American works that were translated dealt with criticism or satire of the American social system and its values. In Bosnia and Yugoslavia, most popularizers of these works came from the ranks of leftist intellectuals who were ideologically close to, or were members of, the Socialist or the Communist Party. Upton Sinclair's novel The Jungle, for instance, appeared in a Sarajevo Socialist magazine as early as 1910, only a few years after its American publication. In the 1920s, many people read such critical novels as Sinclair Lewis's Babbitt and Main Street (and these titles became common nouns among many Yugoslav intellectuals), while in the 1930s the left-oriented critics and authors eagerly embraced the messages of radical American novels which condemned capitalism.
In addition to American literature in translation, two other elements of American culture traveled to Bosnia in the interwar period: popular music and film. At first, these influences were sporadic and touched only the western-oriented social elite, mainly that in Sarajevo. But later, in the 1950s, when the United States began–sometimes in an oblique way–to play the role of Yugoslavia's protector against the Soviet threat, American literature, music and film arrived in a big way. Together with the military and economic aid came other things American which, although strictly monitored by the Yugoslav government and Communist Party authorities, did a lot to change people's perception of America. Many more American books, movies, and popular songs than before came to Bosnia. English, though never reaching the status of a second language there, won–in competition with German and French–the place of the first foreign language in the decades to come.
American books were read in translation, and movies were watched with the help of subtitles–a practice in the Bosnian/Yugoslav film distribution that has never changed. So the main content of books and films underwent this linguistic change, so to speak, and came to the consumers in a sort of local, Yugoslav/Bosnian variant: the titles, for example, were regularly known only in their translated form, as were the characters and actors' names, which were transcribed to fit the Bosnian/Serbo-Croatian sound system. The titles, especially of films, were translated quite freely and most people never learned the original names, or their authentic sound. I, for example, still do not know the English name of the charming Disney dog–"Å vr_o," we called him–who for decades was a staple cartoon strip character in many Yugoslav papers.
For the generation growing up in the 1950s Bosnia/Yugoslavia–the Balkan baby-boomers–the image of America created in literature came largely through the works of James Fenimore Cooper, Zane Gray and Karl May. That was, of course, the America of the western expansion, of large spaces and epic migrations, of Indians and cowboys and of individual heroism. What could be more different than the post-World War II Bosnian reality? Of the three authors, Karl May (1842-1912), a German, was perhaps the most widely read. His novels, set in the United States and Mexico, offered–especially to teenage readers–grippingly vivid descriptions of the struggle between good and evil in the glorious landscape of the American West, populated with Indian chiefs, European settlers, and trappers, and occasionally a beautiful but endangered maiden. Writing in the tradition of late-romantic European popular literature, May succeeded in placing a piece of distant and exotic physical and social environment in Bosnian imagination. Ironically, May was–and still is–virtually unknown in the United States, which he never even visited.
To many Bosnians, America showed itself most spectacularly through its films, mainly westerns, which were very popular with the people and the least ideologically suspect with the authorities. Small wonder that the game of cowboys and Indians became a standard daily fare for Bosnian boys. The new color films were particularly impressive because they added another dimension to the land they showed, making it more attractive and enthralling, so different from the drab postwar reality of Balkan life. The color and the wide screen conjured up a fantasy land, one of big spaces, enormous wealth and luxury. Even the social commentary movies, those critical of American life and values, contained a strong element of appeal, a fascination for differentness and cultural distance. Also, of entertainment.
In this sphere of entertainment, American music has been a major influence in Yugoslavia and Bosnia from the 1950s on. American songs were constantly played on the radio, later becoming available on records and tapes. Many of these songs were so popular that they experienced somewhat the same fate as the American books and movies: their words were often translated and they were sung in Bosnian/Serbo-Croatian by local singers. So, that which was most receptive of American pop music in Bosnia came to be culturally appropriated and "heard" not only as American but as something belonging to everyone–a sort of common property. Interestingly, this translation custom in the case of songs has not been practiced in the last two decades. This is probably because the English language and its sounds–and the culture behind them–have become more "domesticated" in the Balkan cultural space generally.
In recent decades, Bosnian/Yugoslav culture has moved closer to Western lifestyles and values and the cultural gap between the two has been narrowed. But it is still there. The process of a globalization of culture is slow and local traditions are very strong and resistant. In the Balkans, cultural inertia, in spite of fast outward changes, is a deep constant of life. So it is in America itself, where the transfer to the metric system, to take just that example, will take years to complete. And American culture, seen from the Bosnian perspective, still looks very non-European, or at least distinctively non-Continental European.
A Bosnian staying in the United States travels both into the future and revisits the past. He or she enters a world of technological modernity and sees a society organized (at least theoretically) on the principles of rationalism and efficiency, a society of rules, law and legality, of order and respect of the rights of others. The Bosnian leaves behind an industrial society and steps into a post-industrial one. On the other hand, coming to America, the Bosnian returns to a world of social stability, middle class values, religiosity, even traditionalism–in a word, to an "older" value system and an "older" individual and social sensibility. Collective and personal arrangements are adhered to, deadlines are observed, events and outcomes are more predictable–all the way down (or is it up?) to the weather itself, the American meteorological forecasts being famously precise if not always accurate. In other words, the values that decades of socialism in Eastern Europe sought to undermine and replace are here to be seen again, alive and relatively well.
It is clear that Americans are more optimistic, more upbeat about life, both private and public, than the more bitter and cynical Bosnians. Even the struggling American lower middle class often pays a surprising lip service to accepted values and beliefs, unlike the generally discontented people in the Balkans, no matter what social niche they occupy. Questions have answers, problems have solutions in America, or so many Americans believe. Interestingly, even the institution of political correctness, strangely shared by the two cultures, seems to have been more sincerely accepted and lived in America than in Bosnia, at least during the Yugoslav socialist project. (For a Bosnian with a post-1945 Balkan life experience, political correctness in America seems like something familiar indeed). In socialist Eastern Europe, political correctness was more about politics and ideology, whereas in America it seems to be more about life in general, at least among the members of the middle class. Here, of course, the possibilities of hypocrisy are enormous.
In the attitude toward work, Americans seem to fit the standard stereotype the Bosnians have of Westerners generally: Here, people work more, they do not shun or scorn manual labor, and are more conscientious and responsible, even more perfectionist, in everything they do. Work is truly "a wall-to wall-affair" in America, as Malcolm Bradbury says. [2] [2] Goods and products are better, and better maintained. Everything seems to work or run more smoothly, including cars. By Balkan standards, work–and the idea of it–is elevated to unimaginable heights. Working, and many things associated with it, like service and stewardship, or power, influence and wealth, is the supreme value. In America, this goes back very far. Thomas Jefferson proudly wrote of the time when he was making nails because his farm was in disrepair; that kind of "honest employment," as he described it, was for him what an aristocratic title was for Europeans. [3] [3]
One is impressed by this cultural belief and at the same time amused by the modern Americans' complaint about their underachievement compared, say, to the Japanese. So, everything is relative. In Bosnia, material achievement through non-work is valued and admired. Or just pleasure achieved through non-work. Or simply, the achievement of non-work–idleness. The ideal of non-working among many Bosnians is also a consequence of centuries of foreign rule and lack of economic freedom in the Balkans. This cynical saying, for instance, was attributed to an anonymous worker employed by a state-owned company, during socialism: "However little you pay me, I can make sure you never get your money's worth."
Yet, as in the case of all deeply ingrained cultural values, hard work, even in America, is sometimes more professed than valued, or ostentatiously displayed rather than seriously practiced, as an example from Franklin's Autobiography aptly illustrates. In one scene we see the young Ben as a rising businessman in Philadelphia, pushing diligently his wheelbarrow laden with printing paper not out of necessity but to show that he is above "idle Diversion." [4] [4]
Nowadays, there is, of course, a lot of diversion in America, even in Philadelphia and New England, but one notices more self-restraint in that activity than in many other countries. One can see this often in the time limitations Americans impose on events of this nature, like parties and celebrations, and also in other occasions. Here, there is more sense not only of beginnings but also of endings: for example, the ending-time boundary, the precise hour when an event, a birthday party, say, should come to a close, is frequently announced and clearly indicated (the expected or mandatory ending time, in contrast to Bosnian open-endedness). In this "time-bracketing," as in other things, American culture is what the anthropologist Edward T. Hall calls 'monochronic,' for its members do one thing at a time, unlike Bosnian culture, which would be polychronic. [5] [5] This clear-cut time line is also seen in other things, as between work and play, or duty and rest; like spring that in much of America comes suddenly, work time tends to end suddenly, as if unannounced, and vacation begins.
When it comes, vacation is short; sometimes it is shortened or avoided, and I'm sure that some people, even on holiday, try to push their mental wheelbarrows through their local Philadelphias. Like illness, which is not, in contrast to Bosnia, thought of as a time of rest and non-work, but something to conquer and forget quickly, long vacations are somehow slightly shameful, like doing something immoral or semi-legal, or being caught napping in the middle of the day. The question, "are you tired?" almost interchangeable with "how are you?" in Bosnia, is not often heard in America.
To the Bosnian, America is a veritable informationland and a culture of signs and written instructions (all in a foreign language!). In Bosnia, direct, personal information or demonstration is more important, so Bosnia would be a high-context culture, according to the classification of cultures put forward by E.T. Hall, while America is a low-context culture, where most of the message/information is explicitly stated. [6] [6] In America, everything seems to be shown in signs and letters, everything is labeled, spelled out, pointed to. And the meaning of things seen or messages read is taken for granted, with credence and seriousness lacking in Bosnia. (The "political language" of the U.S.A., as Salman Rushdie notes, "still commands the belief of large numbers of its citizens"[7] [7]). American culture is a literate and literal one, as opposed to Bosnian illiteracy (still a problem), orality, and communicative vagueness. Part of this is the widespread use of the points of the compass for orientation and directions in America, an unknown practice in the Balkans, where road signs, for example, point to towns and cities and never use words "north," "south," "west," or "east". In my own experience, the only time I have seen these used in Bosnia was at soccer stadiums, to designate the location of stands. In an American home in Kansas I was once asked to take down a pan from the western wall of the kitchen; that kind of request can never be worded that way in Bosnia.
Generally speaking, American English tends towards clarity and precision. (Except, of course, in computer manuals.) In Bosnia, language, particularly the spoken language, inclines toward indirection and convolution and people often mean either more or less than they say. An American saying, "I'll do what I can," usually means it; a Bosnian saying the same (in Bosnian) probably means that she/he would like to help but won't or can't for some reason. In American English one finds much civility and politeness and one becomes aware of what the Polish-American author Eva Hoffman calls a "prohibition … against uncharitable words." [8] [8] By contrast, in Bosnian, one gets used to verbal sharpness, even rudeness, in everyday exchanges, sometimes in situations when people do not want to be particularly rude. Language in Bosnia is more frequently used for mockery and ridicule, for belittling people and things; every Bosnian carries around her/his neck a "file" of steadily accruing comment and gossip, usually ironic or negative, that follows him/her around and sometimes proves to be a destructive arsenal. There is a particular ring of Europeanness to Bosnian culture here, especially of the Mediterranean countries. According to Eva Hoffman, Poland also displays such a mentality: "Poland is a Francophile culture, and people … judge each other by their intelligence and style … rather than by their rectitude or lack of it." [9] [9] The second part of this statement is an implied reference to America and its preference for moral earnestness and fair (or fairer) play.
In spite of the mocking quality in the Bosnian mentality, one also observes in some contexts in Bosnian a tendency toward wordy politeness and verbal obligingness one does not readily find in American English. This legacy of Bosnia's peasant and patriarchal culture is particularly visible in the customs regarding hospitality (as in insistent, compulsive offering of food), but also in other things. It is difficult to imagine, for example, a doctor informing a patient that she/he will soon die, or a hostess telling her guests not to bring children to dinner, as you might in America. On the other hand, in some situations people in America tend to be more hesitant and non-committal than in Bosnia, especially in giving sensitive advice; in this individualistic culture, personal decision making is left to the individual.
Cultural meaning as conveyed through language can also be seen in the use of the telephone. To a Bosnian ear, Americans talking on the phone often sound too businesslike and official, even curt. This applies especially to adult males. Bosnians, on the other hand, talk expansively and ramblingly–a most welcome custom for telephone companies. Americans, having used the telephone for generations, think of a phone conversation almost in terms of a face-to-face contact (that is why so much business is done by phone), while Bosnians unconsciously try to overcome the technological barrier looming before them and use various introductions or prefixes to the conversation. One of these convenient introductions is the enquiry about the other person's health–and the simple "how are you" catches many Americans off guard. This also applies to the general small talk. In America, do not go into details about your health, or that of your interlocutor; rather, talk about the weather!
Now, what the Bosnian does not observe readily in America are those aspects of culture which the two countries share. In addition to the influence that America exerted on Bosnia in recent decades, this similarity can be seen in deeper layers of historical tradition. In this connection, a book by the historian David Hackett Fischer, who studied four British cultures transplanted in America, provides interesting material for a cross-cultural comparison and for establishing similarities. The folkways of the "borderers," the people from North Britain who settled the "backcountry" of eighteenth-century America (Appalachia and parts of the South), have left a strong imprint on today's American culture. Reading Fischer's description of the backcountry folkways, which have since spread over a large crescent of land from Pennsylvania to Texas, the Bosnian has the irresistible impression that much of it could be about Bosnia or the Balkans.
American backcountry culture is essentially rural, oral, conservative, and xenophobic. It is based on ballads, folktales and secular superstition; it extols fierce, stubborn pride in its members, who are prone to violence and drinking and who lean towards radical libertarianism and anarchy. These people have a strong sense of family and blood ties and slight legality and order, trusting retributive justice instead. They prefer weak political institutions and long for strong leaders. They either revere or despise old people. The participants of this culture display familiarity in social contact and do not hide their intolerance for adverse opinions. They have clear-cut ideas of masculinity and femininity, treasure a sense of honor, and exalt fighting above work. [10] [10]
Interestingly, both of these cultures, Bosnian and American backcountry, which are fundamentally folk or peasant cultures, have originated and evolved in hilly or mountainous country, far from the main lines of communication. The closeness of interaction among people, relative social thickness, emphasis on personal relationships, and survivals of historical memories strongly mark these cultures and give them a singular flavor.
More generally, and on an imaginary scale of proximity or remoteness among cultures, Bosnia and America still appear to be relatively distant and incompatible, and the United States remains a big and significant "other" for Bosnians. They see in America a civilization where the physical and the symbolic merge in strange ways and where both material progress and the pursuit of happiness (when it differs from materialism), for instance, are more palpable than elsewhere. Bosnians in fact see many Americas. They see a vast land, a surfeit of space, and a varied and colorful human landscape studded with numerous practices, customs and types of behavior. In such an exotic landscape, even squirrels on power lines have a place.
FussNote:
First published in Earlhamite (Richmond, Indiana), Winter 1998: 25-29.
[1] 1)John B. Jackson, Discovering the Vernacular Landscape, New Haven and London, 1984, p. 69.
[2] 2) Unsent Letters: Irreverent Notes From a Literary Life, New York, 1988, 186.
[3] 3) Thomas Jefferson, "Letter to M. De Meusnier" [1795], quoted in A. Koch & W. Peden, eds., The Life and Writings of Thomas Jefferson, New York, 1944, pp. 534.
[4] 4) Quoted in: Emory Elliott, ed., American Literature: A Prentice Hall Anthology, Englewood Cliffs, N.J., 1991, Volume One, p. 382.
[5] 5) Edward T. Hall, The Silent Language, 1959; The Hidden Dimension, 1966; Beyond Culture, 1976.
[6] 6) Edward T. Hall, Beyond Culture, New York etc., 1989, p. 91.
[7] 7) "'In God We Trust,'" Imaginary Homelands: Essays and Criticism, 1981-1991, New York, 1991, p. 389.
[8] 8) Lost in Translation: A Life in a New Language, New York, 1989, p. 108.
[9] 9) Eva Hoffman, Lost in Translation: A Life in a New Language, New York, 1989, p. 32.
[10] 10)David Hackett Fischer, Albion's Seed: Four British Folkways in America, Oxford, etc., 1989, pp. 605-782. See also Stjepan G. Meštrovi_ (with Slaven Letica and Miroslav Goreta), Habits of the Balkan Heart: Social Character and the Fall of Communism, College Station, Texas, 1993, pp. 57-58.