Columns

SREBRENICA, PAIN THAT CAN NEVER BE CURED
By Nia S. Amira
Jul 17, 2019 07:58 AM

I FOUGHT THE RULE OF LAW, AND THE RULE OF LAW WON*
By Matthew Field, British Ambassador to BiH
Jun 26, 2019 08:53 PM

WHEN THE HEART OF BOSNIAN AMBASSADOR WAS CAPTIVATED BY SURABAYA
By Nia S. Amira
Mar 26, 2019 01:33 PM

THE HOLOCAUST IN AUSCHWITZ AS THE GENOCIDE IN SREBRENICA
By Dr. Mustafa Cerić, reisu-l-ulema (1993 - 2012)
Jan 28, 2019 01:36 PM

EVOLUTION OF THE PHENOMENON OF EXTREMISM AND POPULISM IN THE BALKANS
By Dr. Mustafa Cerić, reisu-l-ulema (1993 - 2012)
Jan 13, 2019 12:57 PM
Interview
Dr. MUSTAFA CERIC, Grand Muftì of Bosnia (Vaticannews)


Autor: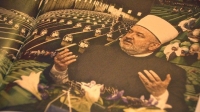 La riconciliazione è basata su tre cose fondamentali: verità, giustizia e confessione. Perché le vittime del genocidio possano perdonare i responsabili del genocidio, essi devono venire e dire: ho fatto un errore, mi dispiace, chiedo perdono e mi impegno a non ripeterlo mai più in futuro. In Bosnia Erzegovina, riguardo al genocidio in Srebrenica, non c'è stata "guarigione".

---
Husein Kavazovic, Grand Mufti of Bosnia


Autor: NAP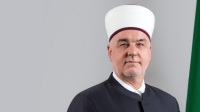 Bosnia and Herzegovina as a state, as well as the citizens' awareness of its statehood, has outlived much bigger and more dangerous attempts to deny it. BiH will survive because majority of its citizens consider it their only homeland. I'm more concerned about how it will turn out, how it will be governed and how attractive it will be to future generations.

---