Interview
Mirsad ĆEMAN, the President of the Constitutional Court of Bosnia and Herzegovina


Autor: BIRN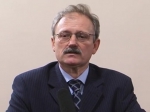 "The use of these non-legal means, which were created through legal decisions such as the declaration and implementation of a referendum, is clear and direct political pressure on the Constitutional Court," said Ceman.

---
Marty Kaiser and Blake Morrison, Summer School in Bosnia and Herzegovina.


Autor: BIRN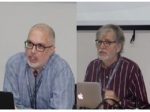 "We also looked at the laws regarding drunken driving in Wisconsin where I come from, which are so lax, we found that more than 200 people die from drunken driving and we told people something they don't know so they can take action and make our communities a better place," he added.

---