Interview
Bruce BERTON, the OSCE Mission to Bosnia and Herzegovina


Autor: BINA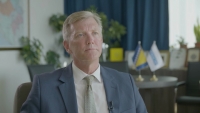 "The pace of prosecutions is too slow, the conviction rate is too low and what the prosecutor's office had promised to do in terms of transferring some of those cases to the entity-level and Brcko District courts, has not been done in accordance with the agreement that they made," he said.

---
Dr. MUSTAFA CERIC, Grand Muftì of Bosnia (Vaticannews)


Autor: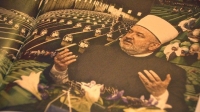 La riconciliazione è basata su tre cose fondamentali: verità, giustizia e confessione. Perché le vittime del genocidio possano perdonare i responsabili del genocidio, essi devono venire e dire: ho fatto un errore, mi dispiace, chiedo perdono e mi impegno a non ripeterlo mai più in futuro. In Bosnia Erzegovina, riguardo al genocidio in Srebrenica, non c'è stata "guarigione".

---