Interview
Husein Kavazovic, Grand Mufti of Bosnia


Autor: NAP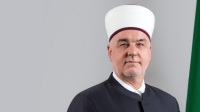 Bosnia and Herzegovina as a state, as well as the citizens' awareness of its statehood, has outlived much bigger and more dangerous attempts to deny it. BiH will survive because majority of its citizens consider it their only homeland. I'm more concerned about how it will turn out, how it will be governed and how attractive it will be to future generations.

---
Theodor Meron, president of the Mechanism for International Criminal Tribunals


Autor: BIRN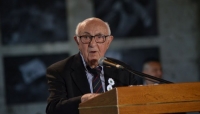 "At the same time, the ICTY has rigorously and methodically reviewed, explained, and applied key provisions of international law, increasing understanding of the law and, I hope, its application in conflict zones around the world and in national courts, including in the countries of the former Yugoslavia," he added.

---