Columns

JUDGES SHOULD LEAD ON BAIL REFORM
By Hon. Frank J. LaBuda, retired Judge
Jan 15, 2020 07:32 PM

AN OPEN LETTER TO AMERICAN AND IRANIAN GREAT NATIONS
By Dr. Mustafa Cerić, reisu-l-ulema (1993 - 2012)
Jan 10, 2020 01:20 PM

MOSTAR DESERVES BETTER
By Matthew Field, British Ambassador to BiH
Oct 31, 2019 02:37 PM

YES, I AGREE WITH JOHANNES HAHN, IT IS "NOT A MOMENT OF GLORY FOR EUROPE"
By Albinot Maloku
Oct 16, 2019 01:16 PM

TURKEY WILL CONTINUE ITS EFFORTS TO SHED LIGHT ON THE KHASHOGGI MURDER
By Recep Tayyip Erdoğan
Sep 30, 2019 01:59 PM
Interview
SALJO MRKULIĆ, owner of the Hollywood & Hotel Hills Group in Bosnia and Herzegovina


Autor: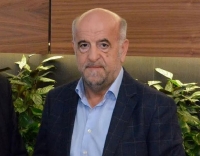 I would also suggest to all our guest, if time permits, to see other Bosnian cities such as Mostar, Travnik, etc. Guest can enjoy in nature and taste some traditional food, which is a mix of Easter and Western cuisine. I am sure they will have a great time while visiting Sarajevo and Bosnia. You are all welcome!

---
Bruce BERTON, the OSCE Mission to Bosnia and Herzegovina


Autor: BINA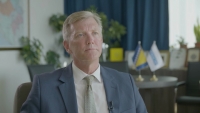 "The pace of prosecutions is too slow, the conviction rate is too low and what the prosecutor's office had promised to do in terms of transferring some of those cases to the entity-level and Brcko District courts, has not been done in accordance with the agreement that they made," he said.

---